EU imposes new sanctions on Iran
Wed 22nd Mar, 2023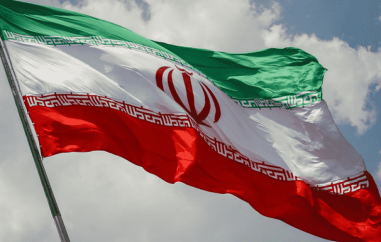 The European Union has tightened its sanctions against Iran for the third time since the beginning of the year. EU foreign ministers imposed asset and entry bans on eight officials and one institution in Brussels on Monday, according to the Council of Member States. Among them are mainly members of the Iranian judiciary. The EU holds them responsible for unjustified death sentences against demonstrators.
German Foreign Minister Annalena Baerbock (Greens) welcomed the sixth package of sanctions in connection with the demonstrations for more freedom rights that have been going on for months. The Europeans thus made it clear "that we will not turn a blind eye to these serious human rights violations committed by the regime in Iran," Baerbock said in the Belgian capital.
New additions to the sanctions list include the High Council of the Cultural Revolution, which restricts the freedom of women and girls. In addition, the new punitive measures hit clerics of the Islamic republic who, according to the EU statement, "incite hatred against women." In total, the EU sanctions list thus now includes 204 Iranian officials and 34 organizations held responsible for human rights abuses.
However, the EU is still unable to meet a central demand of the Iranian opposition: the classification of the Iranian Revolutionary Guards as a "terrorist organization". According to diplomats, this would require a court ruling against the Revolutionary Guards on terror charges in at least one member state.
EU foreign ministers also adopted a joint declaration on Afghanistan. In it, they condemned the "systematic violation of human rights" by the radical Islamic Taliban. Among others, women and girls, members of ethnic and religious minorities as well as queer people and journalists are affected by this, they said.


Image by Akbar Nemati