Out of the blues and into the blue - timeout in Apulia
"Cornetti" filled with vanilla cream and cappuccino with lots of foamed milk for breakfast. The morning sun gently highlighting the colourful wooden boats in the port. Fishermen selling their morning catch, seagulls peacefully gliding through the sky. The setting: a café under arcades next to the Cathedral of St. Nicholas the Pilgrim... good morning from Apulia on a clear April morning! 
Searching for a way to escape the never ending winter of 2012 /2013, we found this paradise in the boot heel of Italy, only one and a half flying hours from Munich. Â 
The perfect place to hide-away from rushing perfectionism for a while to immerse in an unpretentious, heartwarming symphony of freshly caught fish, aromatic fruit and vegetables, old olive trees, overwhelming traces of history, relaxed, easy-going people, heartfelt music and the merging of the Adriatic and Ionian Sea. Â 
First stop: Hotel Mantatelurè in Lecce, "The Florence from the South", Taralle and Negroamaro 
Marta and Marco welcomed  us in the most wonderfully restored palazzo of the 16th century that exceeded any expectations. Beautifully located in the historical city center, modernly furnished with exquisite taste and passion for detail, that we indeed started to feel  like we were being wrapped up in the king´s blanket as the name "Mantatelurè" promises. After a renewing sleep in huge comfy beds and a refreshing shower under our own waterfall, the breakfast, made by Marco himself, had us smiling non-stop.Freshly baked pastry, chocolate cake with pears, fresh fruit, pasticchiotto - a delight of the Salento region made with a sweet crust and pastry cream. Marta taught us how to prepare the "friselle", a typical bread of the region to be dipped in water and then sprinkled with olive oil, and helped us design an itinerary for the day, provided us with maps and tips as Marco prepared us some sandwiches for the road in case we got hungry. Wrapped up in the king´s blanket. Certainly living up to its name.  
Invigorated by so many indulgences, we went off to conquer the day in Lecces "centro storico", the historical center, and were amazed by the testimonials of Roman, Medieval age and Renaissance, but above all, of the Baroque buildings and elements that give the city its nickname: "The Florence of the South". The many testimonials of ardent love written all over the walls: Maria ti amo! Ti voglio bene! Ti amo ti amo ti amo! only added to our amazement of this lovely town. 
In the garden of the Mantatelurè, sitting on white sofas viewing the apple tree in blossom and perfection turned into reality, we enjoyed home made Mandarinello, taralle (typical apulian nibbles)  and a glass of delicious Negroamaro wine out of the in-house cellar, before taking up the evening in our new favorite town.  
All the shops had opened and the city had come to life, young and old were out on the streets wandering through the southern Italian evening, music and spring were in the air. Â 
Not far from the roman amphitheatre, at "Mamma Tettis´ Trattoria" we tried the typical "puré di fave con cicoria", a fava bean purée with chicory - a poem of Apulian earth for lovers of local cuisine and handmade pasta with pancetta (speck) and tomato. Afterwards we were not able to get up from our chairs due to all the delicious food we ate, so we decided to skip  desert and conclude this wonderful day with an ice cold Limoncello.  
Day trip to Santa Maria di Leuca: paradise between two seas  
Santa Maria di Leuca, the town between two seas, is located on the southernmost tip of the Salento peninsula where the waters of the Adriatic Sea mingle and merge with those of the Ionian. The story goes  that only those who have been to finibus terrae - world's end - in the pilgrimage church Sanctuario Santa Maria di Leuca, will gain access to paradise, and so we went and admired the stunning view on the stately town of Leuca, with its eye catching Art Nouveau villas, the Adriatic Sea to our left, the Ionian to our right and smack in the middle - us - with a ticket to paradise.  
Next Stop: Polignano a Mare and more about" volare" and" mangiare".
After another sensational breakfast with freshly baked croissants, homemade apple jam and the Mantateluré radio channel swinging us into a new day, we said goodbye to our lovely hosts and hit the road in the northen direction to Polignano a Mare, a jewel of roman architecture among reefs by the sea and the birth town of Domenico Modugno, who enriched the music world with his unforgettable hit "Volare".  
For four consecutive years the town has received the prestigious Blue Flag award and the 4 Vele from Legambiente, which not only guarantees the quality of marine waters, but also the services and the environment. And as proof of this quality, we saw dolphins jumping around only a few yards from the coast! Â 
If you ever come here, you will be amazed by the views of the houses build into the reefs and visit the vast sea caves, walk through the narrow lanes - and admire the beautiful church "Chiesa madre" and the works of Stefano di Putignano, then sit in the little caffetteria "Bella Flor" on the main Piazza (square), get yourself a "Café speciale" with amaretto, cream and a piece of lemon zest , put on your sunglasses and watch aperitivo time happen. On this old square, you will experience the deeply relaxed Apulian lifestyle at its best.  
On this lazy Sunday we drove 5km north to San Vito for lunch. San Vito and its impressive abbey throning over the sea. We sat on the little beach and watched the families arriving for "ora di pranzo" - lunchtime. Â 
Families dressed in black, with the obligatory sunglasses, assembled around big tables, cheerfully chatting away the afternoon and doing the one thing we so very much love about Italy. Mangiare. Mangiare in the shade of a thousand years old olive tree, watching the sea. We warmly recommend "La veranda die Gisele" but don´t forget to make a "prenotazione" as it gets very busy, especially on Sundays. 
Last Stop: Trani, where we learned about the differences of food, brain food and soul food. Â 
Paolo was standing on the doorstep of his little B&B tapping his feet to the rhythm of Corellis "La Follia", a smile on his face. We smiled back- and he invited us in. His little house decorated like a boat, on the walls pictures in black and white, memories of 40 years of sailing the oceans. A little desk, a small table with two chairs facing the port. On his little oven he prepared coffee with the dedication of an artist, then sat us down and charmed us with insights reaching from Goethes´ "Italian Journey" to the reasons of Penelope waiting for Odysseus. He told us of the complicated role of women in southern Italy nowadays and of the beauty in the exactness of the German language. He was in his seventies and had just started to learn German - "you need to keep your brain busy". And he knew all about man, woman and amore. Yes, after all, we were in Italy. While he was talking he prepared our meal consisting of mussels, grilled fish, fresh vegetables, olives and cheese. He fed us with so much food and wisdom, that we felt a bit dizzy when we left. Paolo waving us goodbye in the glimmering afternoon sun advising us: always nurture your soul. With a satisfied sparkle in his eyes.  
The fact that lunch cost us 25,00 EUR each and was the most expensive meal we had during our stay, didn´t really matter. If you are in need of a little magic and a bite of good life, visit Paolo.  
Apart from all the wonderful history to admire in Trani, the Jewish quarter with its synagogue, the breathtaking cathedral located directly by the sea, right opposite to it on the other end of the harbor a beautiful park , here is one more piece of advice specially for the girls: if you want to go on a shopping trip, forget Rome. The variety of clothes, shoes and accessories this city has to offer will give you at least one sleepless night ;-) Â 
And finally Brindisi: The power of eight artichokes.
On the highway back to Brindisi, Biagio Antonacci was on the radio singing "Ciao tristezza". We had only a few hours left in our Apulian paradise, the sky had turned deep blue when we arrived. Not that we needed anything more to make our day, but when the blue-eyed marketer sold me eight artichokes, with a big smile and a "buongiorno bella" for one euro, I knew it couldn´t get any better. So I stuffed the artichokes into my suitcase and we opted for - guess what - more eating! At "Siamo fritti" - literal translation: "We are fried" in Brindisi, we found a lovely little restaurant on the market square and enjoyed our last supper in Apulia. For now. Because as soon as I stood at the freezing S.Bahn station in Munich again, I had only one wish: Volare!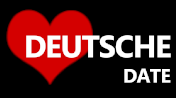 DeutscheDate is a new
German dating site
for professionals in Germany. No monthly fees, no minimum subscription period, no contracts, no tie-ins. Just a clean, simple, easy-to-use dating site for serious relationships.