How to Find Engineering Jobs in Germany
Wed 12th Jul, 2023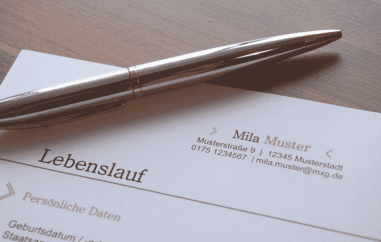 Germany is renowned for its impressive and reputable engineering sector, offering attractive opportunities for foreign engineers seeking employment in the country. However, understanding the job market and visa requirements can be a complex endeavor. In this article, we will outline the key requirements for foreign engineers to secure jobs and visas in Germany.
Recognized Qualifications
A fundamental requirement for foreign engineers in Germany is possessing recognized qualifications1. Your engineering degree must be equivalent to a German degree, adhering to specific academic and professional standards. The Central Office for Foreign Education (ZAB) in Germany evaluates foreign degrees to determine their equivalence. It is advisable to contact ZAB to initiate the evaluation process2.
Language Proficiency
Proficiency in the German language is essential for securing employment as an engineer in Germany3. While some multinational companies may conduct business in English, most engineering positions require German language skills. It is recommended to achieve at least a B2 level of proficiency in German as recognized by the Common European Framework of Reference for Languages (CEFR). Various language schools and institutes offer German language courses and examinations, such as TestDaF and the Goethe-Institut4.
Job Search and Networking
Actively searching for job opportunities is vital for foreign engineers in Germany. Online job portals, professional networking platforms, and industry-specific forums serve as valuable resources for finding engineering positions5. Connecting with German engineering associations, attending industry events, and participating in job fairs can also help establish professional networks and enhance job prospects6.
Application Documents
When applying for engineering positions in Germany, certain documents are typically required. These may include a comprehensive curriculum vitae (CV), a cover letter tailored to the job application, and copies of academic qualifications, certificates, and professional references7. It is important to ensure that all documents are translated into German by a certified translator if they are not already in German or English.
Work Visa Requirements
Once you have secured a job offer in Germany, the next step is obtaining a work visa. The specific work visa required depends on your citizenship, qualifications, and the duration of your intended stay. The most common work visa for engineers is the EU Blue Card, which permits highly skilled non-EU professionals to work and live in Germany8. To qualify for an EU Blue Card, you generally need a recognized university degree, a binding job offer with a specific salary threshold, and proof of German health insurance coverage.
Health Insurance and Finances
German law mandates that all residents have health insurance coverage. Before obtaining a work visa, you must provide proof of health insurance that meets German standards. Additionally, you should have sufficient finances to support yourself during your initial period in Germany. It is advisable to have a bank account with enough funds to cover living expenses until you start receiving your salary.
 
Securing a job and visa in Germany as a foreign engineer requires careful planning and meeting specific requirements. By ensuring your qualifications are recognized, developing proficiency in the German language, actively searching for job opportunities, preparing the necessary application documents, and understanding the visa requirements, you can increase your chances of success. Germany's engineering sector offers excellent career prospects and a vibrant work environment, making it an attractive destination for foreign engineers.
 
References:
Footnotes