InterNations Prepares for 7th Birthday
The 181st Oktoberfest isn't the only anticipated event in Germany this September. InterNations, the world's largest expatriate social network, is celebrating its seventh birthday! One city in particular is especially happy to blow out the candles.
Seven years ago, two global minds, Malte Zeeck and Philipp von Plato, decided to turn their passion for traveling, working abroad, and connecting with other expats into a medium to help others do the same - to make life easier for expats! The founders of InterNations wanted the platform to span the globe, both online and offline, and to offer its members the opportunity to network, socialize, and find expat-relevant information, wherever they are on earth. In 2014, as the no.1 worldwide community for expats and global minds, InterNations is proud to celebrate its seventh birthday with its 1.3 million members around the world.
Many expat cities and towns across Germany and the world have organized InterNations Events to commemorate this very special occasion. Of all of them, first in line to cut the cake is the one that began it all: Munich! This beautiful, Bavarian city is not only home to lederhosen, pretzels, and fantastic beer - it's also where you'll find InterNations HQ. Â This Saturday, 6 September 2014, the InterNations team will be celebrating alongside InterNations members and friends at the stylish Rilano No. 6 in Lenbach Palais located in the heart of Munich.

InterNations' 7th Birthday Party in Munich
As per usual, the Event is open to all members of InterNations and attendees receive a complimentary welcome drink upon arrival. Entrance is free for Albatross Members (premium members) and EUR 8 for Basic Members, but don't forget to RSVP. It's not only Munich, though! This is a joint party, shared by hundreds of expat communities around the world. In Germany alone, over twenty towns and cities have InterNations birthday parties planned.
Of course, InterNations isn't just about Events and parties, though they are appreciated by many as a great means of meeting people and making friends and business contacts. Activity Groups also offer similar opportunities, as well as the possibility of indulging in your favorite hobbies as well. InterNations Activity Groups range from sailing in Hamburg to mountain-biking in Munich, discussing day-trading in Frankfurt to playing badminton in Berlin, talking Spanish in Stuttgart to dancing Salsa in Cologne. If you can think of a hobby you enjoy, it's likely there is an InterNations Activity Group in your community with people who like doing it too. If not, you can create one!
For those of a particularly philanthropic disposition, getting involved with your local InterNations Volunteer Program is a marvelous way to give something back to the community in which you live. Helping others is easy with InterNations, but help is also on-hand for members themselves. InterNations Country & City Guides are a collection of the most essential and useful information for expats. For example, are you about to start work or look for a job in Munich? Then check out the InterNations guide to Working in Munich to find out all the basics.
InterNations helps expats to feel at home abroad, meet people, and find information about their new environment. Its vision is to connect ALL expatriates and global minds worldwide. The InterNations crowd is always welcoming, but they look especially forward to celebrating this seventh birthday with any and all, present or future members, expats and global minds!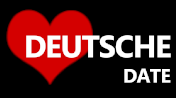 DeutscheDate is a new
German dating site
for professionals in Germany. No monthly fees, no minimum subscription period, no contracts, no tie-ins. Just a clean, simple, easy-to-use dating site for serious relationships.