Munich and Berlin: Among the Top 10 Best Student Cities in the World
Wed 19th Jul, 2023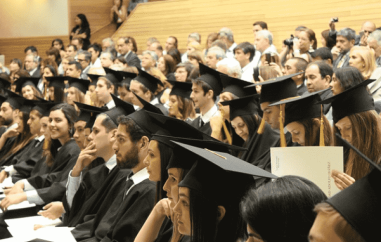 Germany's vibrant academic landscape continues to attract international attention, with two of its cities, Munich and Berlin, recently securing spots among the top 10 best student cities in the world. The QS Best Student Cities Ranking, released annually by QS Quacquarelli Symonds, a renowned higher education company, showcases the most desirable destinations for prospective students based on factors like desirability, student voice, employer activity, and affordability. In the 2024 edition of the ranking, London remains at the top, followed by Tokyo and Seoul. Munich secures the fifth position, while Berlin ties for the eighth spot with Zurich. These German cities have undoubtedly proven themselves as attractive hubs for students worldwide.
The Desirability Factor: Magnetism of Berlin and Munich
Both Munich and Berlin have emerged as highly sought-after study and living locations, boasting vibrant cultural scenes, historical landmarks, and a welcoming atmosphere. In the QS "Desirability" indicator, which evaluates cities based on a range of data, including pollution levels, safety, TripAdvisor, and corruption, Berlin ranks 11th, while Munich is not far behind at the 12th position. Their ability to provide an enriching and fulfilling experience to students has contributed significantly to their appeal.
The Student Voice: Berlin Reigns Supreme
A crucial aspect of the QS ranking is the "Student Voice" indicator, which relies on responses from approximately 100,000 current and former students about their experiences in the cities. Here, Berlin stands out as the leader, achieving a perfect score of 100, making it the most esteemed student city globally in terms of student satisfaction. Munich, with a commendable rating, ranks 9th in this indicator, further confirming the exceptional study experiences these German cities offer.
Academic Excellence: Munich's Educational Prowess
Munich's reputation as a leading academic center in Germany is well-founded. It boasts the highest concentration of top universities in the country and is placed 33rd in the QS World University Rankings. Notably, two of Munich's universities featured in the latest edition of the global rankings have shown improvement compared to the previous year, further solidifying the city's academic prominence. Among them is the Technische Universität München, the nation's leading university.
Career Opportunities: Munich's Thriving Job Market
The city's appeal extends beyond academia, with Munich also offering abundant career opportunities for university graduates. The "Employer Activity" indicator ranks Munich at an impressive 19th globally, highlighting the numerous career options available in the city. Munich's status as one of Europe's technology centers plays a pivotal role in creating a thriving job market for graduates, making it a hub of professional growth and development.
Affordability: Balancing Cost of Living
A critical aspect for students when choosing a study destination is affordability. While all previously evaluated German cities have experienced a drop in rankings on the "Affordability" metric, Hannover emerges as the most affordable city in the QS ranking. Munich and Berlin, ranked 61st and 63rd, respectively, represent the most budget-friendly options among the top 10 student cities. This metric takes into account factors such as tuition fees, cost of living, and retail prices. Despite the challenges posed by the cost of living, Munich and Berlin maintain their appeal through a combination of scholarships, part-time job opportunities, and excellent student support services.
Other German Contenders: Hamburg, Stuttgart, and Hannover
In addition to Munich and Berlin, Germany boasts three more cities in the QS Best Student Cities Ranking. Hamburg, a city with a rich maritime history, takes the 80th spot, while Stuttgart secures the 94th position. Notably, Hannover, making its debut in the top 10, secures the 124th position. These cities offer unique cultural experiences, high-quality education, and attractive career prospects, reinforcing Germany's position as a preferred study destination.
 
Germany's cities have once again demonstrated their allure as top-notch study destinations, with Munich and Berlin leading the way. The QS Best Student Cities Ranking confirms the outstanding academic, cultural, and professional opportunities that await students in these vibrant cities. Munich's impressive concentration of top universities and thriving job market, coupled with Berlin's global recognition as the most esteemed student city, have cemented their positions among the world's top 10 student cities. As Germany continues to attract students from all corners of the globe, it remains a beacon of excellence and opportunity in the realm of higher education.
 
References:
QS Quacquarelli Symonds. (2023). QS Best Student Cities Ranking 2024.