New lockdown wave in China
Thu 27th Oct, 2022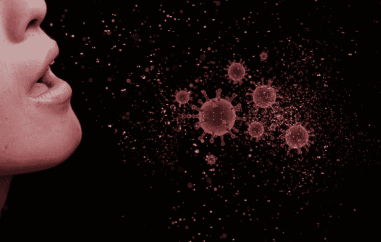 Rising corona infections have triggered a new wave of lockdowns in China. From Wuhan in central China to Xining in the northwest, neighborhoods with millions of residents have been sealed off to stop the spread of the virus. Authorities on Thursday reported more than 1,000 new Covid cases for the third day in a row - a low number by international standards, but enough to trigger new bans and restrictions across the country.
Among the affected municipalities is Guangzhou, the country's fourth-largest city by economic output. There, more streets and neighborhoods were sealed off Thursday, and people were not allowed to leave their homes. The reason: new areas were classified as high-risk. "Many of my friends and colleagues are locked up at home," said Lily Li from Guangzhou. The situation is unstable, she said. "Classes have been suspended, and entertainment has also been suspended," Li said. "The gym I often go to has also been closed."
More or less severe lockdowns were already in effect in 28 cities at the start of the week. According to analysts at financial institution Nomura, that meant some 207.7 million people were affected in regions that generate about 25.6 trillion yuan (about 3.5 trillion euros), or about a quarter of China's gross domestic product.
In Wuhan, where the world's first Corona outbreak was detected in late 2019, about 20 to 25 new infections are being reported daily this week. That has prompted authorities to order more than 800,000 people in one district to stay home until Sunday. "I don't know what to do," said a 38-year-old Wuhan resident surnamed Chang. "We feel numb from the whole thing. We feel more and more numb."
In Wuhan, the sale of pork was also suspended in parts of the city, according to pictures and posts on social media. Earlier, a corona case had been detected, which authorities said was linked to the local pork supply chain. In Xining, the capital of Qinghai province, social media reported food shortages and price increases in essential goods. "To reduce the risk of transmission, some vegetable and fruit stores have been closed and quarantined," said an official from the Xining administration.
The lockdown wave could also hit the German economy. China has been its most important trading partner since 2016, with goods worth 245.4 billion euros traded between the two countries last year alone.


Image by Mohamed Hassan