Lack of corona testing could make us 'blind to the evolution of the virus'
Mon 20th Jun, 2022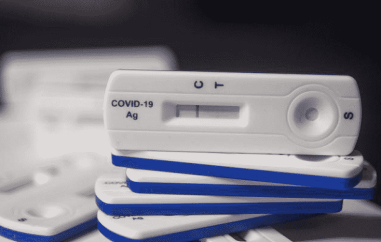 The World Health Organization (WHO) has issued an urgent warning against slackening in the fight against the virus in light of the threat posed by new Corona variants. "The perception that the pandemic is over is misplaced," WHO chief Tedros Adhanom Ghebreyesus said Monday at a meeting of G20 health ministers in the Indonesian city of Yogyakarta.
The number of new infections and deaths has now fallen sharply in most countries, leading to the lifting of many restrictions.
His agency remains very concerned that "a lack of corona testing and sequencing is blinding us to the evolution of the virus," the Ethiopian said. He also said WHO feared that lessons learned from the pandemic would be unlearned and that the "cycle of panic and negligence" would repeat itself.
At the two-day meeting, G20 health ministers plan to discuss, among other things, how to strengthen global health systems. Also on the agenda is the possible standardization of international travel documents, including in particular vaccination certificates. G20 chair Indonesia is seeking global harmonization of Corona health protocols for safe travel as it reopens its borders.
"Global collaboration is critical to overcome the pandemic and ensure we are prepared for the next one," Indonesian Health Ministry spokeswoman Nadia Tarmizi said before the talks began. The meeting is an important moment for the G20 to strengthen the capacity of national, regional and global health systems, she said.
On Tuesday, health ministers plan to meet with G20 finance ministers to discuss a proposed Financial Intermediary Fund (FIF). This is intended to help strengthen the global system for preparing for and responding to future pandemics.
G20 health ministers will meet for further talks in Bali at the end of October - just before the start of the G20 Leaders' Summit, which will be held on the popular resort island on November 15 and 16.


Image by Samuel F. Johanns