Police in Greece stop 1500 migrants at the border with Turkey
Sat 20th Aug, 2022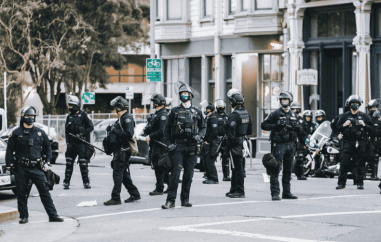 Greek security forces have prevented an unusually large number of migrants from illegally crossing into the EU from Turkey via the Evros border river. On Thursday, some 1,500 people tried to enter Greece, Citizens' Protection Minister Takis Theodorikakos told Greek news channel Skai on Saturday. He also said police had arrested 60 suspected smugglers.
Athens rigorously prevents attempts by migrants to cross from Turkey to Greece by land or even by sea. Humanitarian organizations call this action illegal refoulement (pushbacks).
Government circles in Athens, however, blame the government of Turkey and President Recep Tayyip Erdogan, calling the tactic "push-forward." Indeed, numerous migrants who managed to cross the border river told Greek authorities they were forced by Turkish gendarmes to cross into Greece.
In the middle of the week, the Greek migration minister Notis Mitarakis had also accused the Turkish authorities of this. Migrants had been forced to cross from the Turkish to the Greek side of the border river Evros. "The Turkish gendarmerie brought them to the shore and forced them to come to Greece under the threat of violence," Mitarakis said on Greek television.
It was a group of 38 migrants who held out for several days on a small island in the river. Numerous human rights organizations had called for their admission to the EU. Greek authorities said these people mistakenly believed they were in Greece when they reached a small island of the river and asked Greece for help.
Eventually, the migrants managed to reach the Greek side of the river in an inflatable boat under unexplained circumstances on Monday, according to the government in Athens. Only then could they be helped.
According to their own statements, the people came from Syria and Palestine. They feared that the Turkish authorities would send them back to their homeland if they were not accepted in Greece and thus in the EU, according to a report by the left-wing Greek news portal efsyn.gr.
According to the UN Refugee Agency, 3225 people have fled overland from Turkey to Greece since the beginning of the year until August 7. The Greek government plans to almost completely seal off the border with Turkey in the northeast of the country because of the increased number of migrants. The existing 35 kilometers of border fence along the Evros River are currently being extended by 80 kilometers.


Photo by Gabe Pierce