Entrevista con Julian Assange - Parte II Asilo
Recetas para resistir el asilo



¿Cómo está?
-¿Qué quiere decir?

-Mucha gente quiere saber cómo la está pasando acá en la embajada. Si se está muriendo, si le creció el pelo, si se pasa todo el día en posición fetal porque no se puede levantar de la cama. ¿Cómo está?
-Estoy muy esperanzado porque siento que se está desarrollando una inevitabilidad en cuanto a que vamos a ganar nuestro enfrentamiento diplomático. A través de Ucrania o de Medio Oriente o de otro factor que no puedo controlar ni predecir, mis abogados predicen que es inevitable que ganemos y que es sólo una cuestión de tiempo. Cuando estás en un confinamiento indefinido, en tanto no sabes cuándo vas a ganar el enfrentamiento diplomático, se hace difícil porque no puedes planificar tu vida porque no sabes lo que estarás haciendo en dos meses o dos años, porque no sabes en cuánto tiempo vas a recuperar tu libertad. Pero ahora tengo la confianza de que ganaré en no demasiado tiempo.
-Supongo que como todo el mundo tendrá momentos depresivos, pero ¿se levanta a la mañana con ganas de trabajar? ¿Se le hace difícil?
-(Larga pausa Sí... recuerdo que una vez hace diez años sentí deseos de mirar televisión, ducharme y cavar un agujero en el jardín. Y entonces pensé "¡Dios! ¡Esto es horrible! ¡Así es como se sienten las personas normales!". Se ríe Pero eso no me pasa muy seguido. Estoy metido en una batalla por algo en lo que creo profundamente y además tengo a mi equipo y a mis amigos y a mis aliados, que están involucrados en esta batalla y tengo la responsabilidad de luchar por ellos. Así que siempre hay algo para hacer y cuando uno enfrenta a una potencia, en nuestro caso una superpotencia que quiere destruirme y destruir mi organización y a la gente que yo quiero, entonces cada momento que te relajas es un momento en que ellos no se relajan. El espacio físico con el que cuento no es el ideal, cualquier persona que haya estado en prisión lo entiende, pero en mi caso tengo un régimen de visitas mucho mejor que el de un preso.

-Pero menos sol y menos ejercicio al aire libre.
-Lo cual es difícil. Si estuviera en estas condiciones sin creer en algo con tanta fuerza y sin sentir que debo luchar por mi organización y para volver a ver a mi familia, sería muy fácil caer en un estado depresivo. Supongo que la clave es que siento que tengo la capacidad de hacer cosas que otras personas no saben o no pueden hacer. La gente no pierde su poder porque se vuelve apática. Es al revés: se vuelve apática porque pierde su poder. Yo no he perdido mi capacidad de acción, aunque tenga que actuar a través de otros. Así que no pierdo las ganas. Es una lección que quizás le sirva a otras personas en situación de confinamiento. Si uno se retrotrae a la Segunda Guerra Mundial verá que los índices de suicidio se redujeron considerablemente durante el conflicto, aun cuando las circunstancias eran más difíciles. Pero la gente tenía una causa por la cual luchar.

-¿Cómo ve el futuro de WikiLeaks?
-En los últimos años WikiLeaks ha estado luchando por su supervivencia. Continuó publicando, pero gran parte de nuestros esfuerzos se fueron en protegernos del asalto del gobierno de Estados Unidos y sus aliados. Puedo decir con orgullo que lo hemos logrado. Imagínese una pequeña firma internacional de publicaciones batallando golpe a golpe con el Pentágono, la CIA y la NSA, recibiendo una amenaza explícita del jefe del Pentágono, en televisión por cuarenta minutos, ordenándole destruir todas sus publicaciones presentes y futuras... y acá estamos cuatro años más tarde. Uno pensaría que tendríamos que haber destruido material o habernos autocensurado o comprometido nuestras fuentes, que uno hubiera dicho que sí, que no hay manera de resistir una orden directa del Pentágono, pero nada de eso ocurrió. Cuando el Pentágono le da una orden directa a un país ese país hace lo que el Pentágono le ordena. El ejemplo más reciente es el de Siria, con su arsenal de armas químicas. Mientras Siria no fue bombardeada directamente, fue atacada significativamente de otras formas y tuvo que retroceder entregando su arsenal de armas químicas. Nosotros no retrocedimos, no diluimos ni una sola publicación presente o futura, y vencimos el bloqueo bancario al que estábamos sometidos. Esto significa que la organización atraviesa su mejor momento en términos financieros, no tuvimos que despedir ni a un solo miembro de nuestra organización a pesar de que durante el bloqueo -de Visa, Mastercard, PayPal y Bank of America- tuvimos que reducir salarios en un cuarenta por ciento. No creo que haya muchos diarios en el mundo que puedan decir que no tuvieron que despedir ni a un solo empleado en los últimos cuatro años por razones económicas. Como organización estamos más grandes y más saludables que nunca. Sentimos la certeza de estar ganando el enfrentamiento diplomático.

-¿WikiLeaks hará otra filtración tan importante como Cablegate?
-Creo que es inevitable. Lo que no habrá es tanta sorpresa. Hemos batido una serie de records mundiales uno detrás de otro. Asesinato colateral batió el record de videos más vistos de una masacre estadounidense filtrada en Internet. Los cables de la guerra de Afganistán fueron la filtración más grande de documentos clasificados cuando se produjo. Luego fue eclipsada por la filtración de los documentos de guerra de Irak, que a su vez fue eclipsada por la filtración de los cables del Departamento de Estado. Cuando filtramos los documentos de Siria fueron 1,2 millones de documentos, por lo que superamos la cifra de Cablegate y luego con la filtración de los documentos de Stratford, que fueron cinco millones, nos volvimos a eclipsar. Así que no sería sorpresa que volvamos a eclipsarnos por quinta vez, más bien es la expectativa. El proceso se ha normalizado y desde el 2010 hemos inspirado a muchas organizaciones a hacer cosas similares como WildLeaks (sobre vida salvaje) o SerbiaLeaks. Muchas han cerrado porque hacer esto es más difícil de lo que parece, pero algunas han sobrevivido. El sitio en Bulgaria anda bien desde hace tiempo. El mejor de su clase, después de nosotros.

-Surgirán más sitios como WikiLeaks o similares, ¿se producirá una descentralización?
-Estamos haciendo eso en cuanto a la tecnología y los métodos de trabajo pero la gente desconfía por el nivel de los ataques que hemos recibido de Estados Unidos. En Brasil, por ejemplo no se animaron a empezar un WikiLeaks. Pero bajo otros nombres nuestro ejemplo ha motivado que varias organizaciones procuren filtraciones de distintas maneras. Algunos intentos son más limitados que otros. Una novedad que no me gusta es que medios tradicionales como The Guardian y The New Yorker desplegaron en sus sitios sistemas de recepción que facilitan la entrega de documentos. Ese siempre fue el extremo más sencillo de la ecuación. Lo difícil es publicar esos documentos de manera segura y esos medios no prometen hacer eso y de hecho no lo hacen.

-En su enfrentamiento con el Pentágono ¿cuánto tiempo le demanda el frente legal, cuánto el frente político y cuánto el frente tecnológico? ¿Cuánto tiempo le demanda la arquitectura tecnológica de WikiLeaks?
-¿A mí personalmente? Más que nada superviso. Desafortunadamente fui promovido a este puesto gerencial, así que más que nada superviso ideas y cada tanto tengo ideas, pero en estos días no estoy haciendo mucha programación.

-Pero la tecnología ¿es crucial? ¿Su gente está programando todo el día? En esta guerra, cuando ellos mueven una ficha ¿usted tiene que contestar?
-Tenemos un equipo importante que se dedica a eso, porque hacer que las cosas parezcan simples es muy complicado. En nuestro caso tenemos un servicio que se extiende a todo el mundo y conexiones entre distintos servidores y estamos manejado varias bases de datos muy complejas con más de ocho millones de documentos, así que internamente hacemos todo lo que hace el motor de búsqueda de Google y tenemos que mantener una ingeniería interjurisdiccional en un ambiente hostil.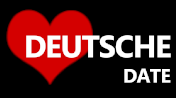 DeutscheDate is a new
German dating site
for professionals in Germany. No monthly fees, no minimum subscription period, no contracts, no tie-ins. Just a clean, simple, easy-to-use dating site for serious relationships.