Earthquake of magnitude 5 shakes island nation of Indonesia
Mon 21st Nov, 2022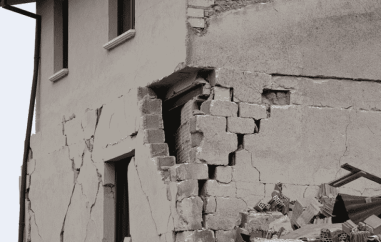 After an earthquake on the Indonesian island of Java, the number of dead has risen to at least 56. This was announced by the head of the municipality of the hardest-hit town of Cianjur, Herman Suherman, on Monday.
About 700 people were injured, according to the report. "The numbers are rising," Suherman told a local television station. Some areas were inaccessible because of landslides, he said. Many injured people also could not be treated because there were not enough personnel available, he added.
The quake, whose magnitude the U.S. Earthquake Service (USGS) put at 5.6, had occurred at local noon about 70 kilometers southeast of the capital Jakarta at a depth of ten kilometers. The epicenter was located on land near the town of Cianjur, where the greatest damage occurred.
Pictures of destroyed houses and streets could be seen on television. Many of the victims were killed by debris from their collapsing houses, said the head of the National Disaster Management.
The quake was also clearly felt in the metropolis of Jakarta itself. High-rise buildings swayed, but no serious damage was initially reported in the city. There was no tsunami warning.
Indonesia has around 270 million inhabitants, more than half of whom live on the main island of Java. The island nation lies on the Pacific Ring of Fire, the most geologically active zone on earth. Earthquakes and volcanic eruptions occur frequently there.
In February, a 6.2 magnitude quake on the island of Sumatra killed nearly 20 people. More than 400 were injured.


Image by Angelo Giordano