China ends military maneuvers around Taiwan
Fri 12th Aug, 2022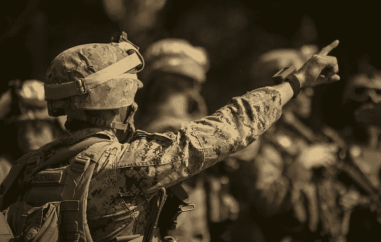 China's military said it has completed "various tasks" around Taiwan but will continue to conduct regular patrols, it said Wednesday. This could signal the end of days of war games, but also shows that Beijing will keep up the pressure on the island.
In a brief statement, the Eastern Command of the People's Liberation Army said joint military operations in the sea and air space around Taiwan had "successfully completed various tasks and effectively tested the integrated combat capabilities of the forces."
"The armed forces will keep an eye on changes in the situation in the Taiwan Strait, continue training and preparation for combat, organize regular combat readiness patrols toward the Taiwan Strait and resolutely defend national sovereignty and territorial integrity," the statement said. There was no immediate reaction from Taiwan.
A source familiar with the matter told Reuters on Wednesday that Chinese naval vessels remained active off both the east and west coasts of Taiwan.
Earlier, Taiwan, for its part, launched drills to counter a possible attack after days of massive Chinese military maneuvers. In the process, live artillery ammunition was fired Tuesday in Taiwan's southernmost county of Pingtung, a journalist told AFP news agency at the scene. An army spokesman confirmed the start of the drill.
The spokesman had said in advance that the Taiwanese army would "practice countermeasures against simulated enemy attacks on Taiwan" on Tuesday and Thursday. Hundreds of soldiers and some 40 howitzers would be deployed. The drills had been planned for some time and were not a response to China's maneuvers, he said.
According to the report, the maneuver was held near an area that had also been declared a training zone by the Chinese in recent days. The Chinese military, in turn, continued its "combat-oriented" drills on Tuesday, which had already been going on for days, Chinese state media reported.
Taiwan regularly holds maneuvers simulating a Chinese invasion. In July, the Taiwanese military had practiced repelling attacks from the sea in a "joint interception operation" as part of its largest annual exercise.
China had begun huge military maneuvers in the waters around Taiwan last week following a visit to Taiwan by top U.S. leader Nancy Pelosi. Regardless of all protests and contrary to its own announcements, China now continued its military exercises on Monday and Tuesday. Beijing had actually announced its intention to end the exercises on Sunday.
With its maneuvers ongoing since last week, the People's Liberation Army has been practicing not only a naval and air blockade, but also a possible conquest of the island. Some Chinese commentators said the military exercises are regular and could become a new normal.
Taiwan's Foreign Minister Joseph Wu condemned the expansion of Chinese maneuvers near Taiwan. "China's real intention behind these military exercises is to change the status quo in the Taiwan Strait and the entire region," Wu said Tuesday. The large-scale military drills, missile launches and cyberattacks are also aimed at weakening public morale on the island, he said.
Since the split between China and Taiwan in 1949, Beijing has regarded the island as a breakaway territory that it wants to reunite with the mainland - by military force if necessary. The conflict between Beijing and Taipei had recently intensified under Chinese President Xi Jinping. Russia's war of aggression against Ukraine has also raised fears that Beijing could adopt a similar approach in its dealings with Taiwan.