Pakistan goes to key elections
For the first time in Pakistan's 66-year-history, the South Asian nation which is a key ally in the US war on terror, goes to the polls to replace one democratically elected civilian government with another. The outgoing ruling coalition led by the Pakistan People's Party (PPP) is the first government to have completed its five-year term. Pakistan's troubled history after it separated from India in 1947 has seen it being governed mostly by military dictatorships and elected governments have often been at the mercy of the all-powerful military establishment that has orchestrated coups to overthrow popularly elected governments. 
The national elections on May 11 will see an electorate of 85 million vote for the 272-seat National Assembly (federal parliament) and four provincial assemblies (state parliaments) in Punjab, Khyber Pakhtunkhwa, Balochistan and Sindh.
Punjab, the most populous state, is the battleground province that largely decides the electoral equations. Former Prime Minister Nawaz Sharif's Pakistan Muslim League-N (PML-N) is the most powerful group here and will try to leverage the gains in the state to try to consolidate its hold on the parliament.
Sharif's bête noire and former president Pervez Musharraf tried to make a comeback by returning from exile in London and Dubai to fight the elections. However, Musharraf's controversial past caught up with him and he was barred from contesting.
Former star cricketer and Oxford alumnus Imran Khan is roiling the political waters with his Pakistan Tehrik-e-Insaf (PTI). The charismatic Khan promises change from the current line of politics. He might emerge as a force to contend with by President Asif Ali Zardari's ruling PPP.
The PPP will try to cash in on former premier Benazir Bhutto's legacy and the promise of bringing stability and peace. Bhutto was killed in a bomb and gun attack in late 2007. The party is touting its record of unbroken rule for five years in the campaign.
The Karachi-based Muttahida Quami Movement (MQM) is a secular party comprising mostly urdu-speaking migrants from India who were displaced when India split in 1947. MQM has a strong presence in the south.
The international community has its eyes on the Pakistan elections. The West has an interest in wanting to see the current dispensation stay in power.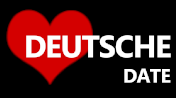 DeutscheDate is a new
German dating site
for professionals in Germany. No monthly fees, no minimum subscription period, no contracts, no tie-ins. Just a clean, simple, easy-to-use dating site for serious relationships.