Lufthansa suspends flights to Iran
Tue 1st Nov, 2022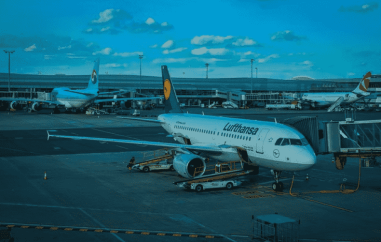 Lufthansa cancelled its flights to the Iranian capital Tehran at short notice. Employees had previously found a body in the landing gear shaft of a plane from Iran. Flights are not scheduled to start again until Saturday. The police are investigating.
On Thursday morning (October 27), employees had discovered a male corpse in the landing gear shaft of an Airbus A340 landed from Tehran during maintenance work. According to Frankfurt police, an oxygen can with mask was found next to the body. The direct flight LH601 Tehran-Frankfurt landed in Frankfurt at 05:18 on Thursday, according to tracking service Flightradar24.
The airline subsequently canceled several flights to Iran on Friday (Oct. 28). Subsidiary Austrian Airlines also stopped sending planes to Tehran. The Frankfurt police headquarters has since launched an investigation into the death. The public prosecutor's office requested an autopsy of the dead man. The identity of the man was not known at first
As reported by Hessischer Rundfunk, a spokeswoman for the company confirmed that the plane was coming from the capital Tehran. Stowaways are very rare, the statement added. The dead man was not found until four hours after maintenance work on the plane began, she said.
A Lufthansa spokeswoman said Friday that the connection from Frankfurt is expected to resume on Saturday. The subsidiary Austrian Airlines will also fly again, she added. However, the company said it had tightened security measures for aircraft at Tehran airport. Whether the incident was related to the current protests in Iran is currently unknown.


Image by Tomas Novak