Germany officially rejects reparation claims from Poland
Wed 4th Jan, 2023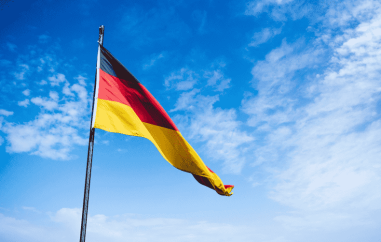 With regard to Polish claims for reparations for losses suffered during World War II, Poland says it has received a formal refusal from the German government. The Polish Foreign Ministry said: "According to the German government, the issue of reparations and compensation for war losses remains closed and it does not intend to enter into negotiations."
Poland's deputy foreign minister severely reproached Germany. "Germany is not pursuing a friendly policy toward Poland, they want to expand their sphere of influence here and treat Poland like a vassal state," Arkadiusz Mularczyk told the Polish Press Agency. He said that the refusal to negotiate the payments demanded by his government shows an absolutely disrespectful attitude towards Poland and the Polish people. He added that the dialogue with Germany on this issue would continue "through international organizations."
Poland's ruling nationalist PiS party had demanded the equivalent of 1.3 trillion euros from Germany in early September to pay for the damage caused during the war. German Foreign Minister Annalena Baerbock (Greens), on the other hand, declared in October that the reparations issue was closed in the view of the German government.
Baerbock's Polish counterpart, Zbigniew Rau, was still convinced in October, according to his own statement, "that the position of the German government on this issue will develop further as a result of the dialogue." If only because no one in Germany or Poland could point to a moral system or legal system "in which the perpetrator of a crime was empowered to determine independently and alone the extent of his guilt, but also the extent and duration of his responsibility," he said.


Photo by Christian Wiediger