Eurowings pilots strike on Thursday
Thu 6th Oct, 2022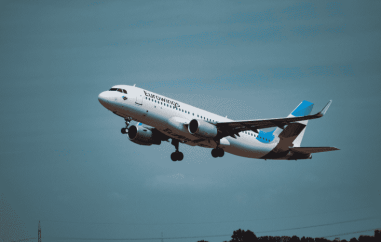 The pilots' union VC has announced a 24-hour strike at the Lufthansa subsidiary Eurowings for Thursday. The union Cockpit (VC) announced that the labor dispute at the low-cost airline lasted from 12:00 a.m. to 11:59 p.m. The negotiations on the collective agreement at Eurowings had failed. Ten rounds of talks had not led to any significant convergence.
The VC's central demand is to ease the burden on employees, for example by reducing maximum flight duty times and increasing rest periods. There have been no adjustments here since 2015. The workload has increased significantly, the union explained. "The employer regularly exhausts the duty time of colleagues to the maximum permitted, this cannot be a permanent state of affairs."
They regret the restrictions for passengers. However, due to the lack of concessions from management, the only option left at present is to lend weight to the demands with industrial action. "We are open to talks about how we can achieve reasonable working hours for Eurowings employees in the long term," said Marcel Gröls, Chairman of the Cockpit Association.
So far, however, it has not been possible to agree on a common path with the employer, he said. "It's not enough to sit at the negotiating table - you also have to bring the will to find solutions and not present counter-demands as an offer."
At the beginning of September, there was also a one-day strike at the Group's parent company Lufthansa. Because the pilots went on strike, almost all planned flights had to be canceled, so that around 130,000 passengers were unable to travel as planned.
Later, a planned walkout was canceled at short notice after negotiations had progressed: VC agreed with Lufthansa on salary increases and the exclusion of strikes. Since then, according to the Cockpit Association, there has been a peace obligation until June 30, 2023 in order to be able to negotiate the open issues in peace.
Both parties had agreed to increase the basic pay twice during the term by 490 euros each, the statement added. "The good monetary result is gratifying, but we are equally pleased that we have been able to achieve another step toward a more sustainable partnership," said VC's collective bargaining policy chairman, Marcel Gröls. "We are currently on a good path with Lufthansa."


Photo by Tim Dennert