Creating your own 'Thrilla in Manila' when travelling to the Philippines
Back in October 1975, the third and final bout between boxing legends Muhammad Ali and Joe Frazier took place in the Philippine capital of Manila. Ali famously claimed it would be a "killa and a thrilla and a chilla, when I get that gorilla in Manila," ahead of facing Frazier, and he wasn't wrong. That heavyweight fight is still considered to be the greatest clash of boxing champions, of all time. The Araneta Coliseum is still there and there's even a neighboring shopping mall named after Ali, with memorabilia from one of the most famous sporting events of the 20th century. These days the venue itself is mostly used for basketball and music concerts, but if you're planning a trip to the massive urban sprawl that is Metro Manila, then this location in the Quezon City portion is just one of many you may get to explore, as you plan a visit to the Philippines. One of the best capital cities in Southeast Asia to visit, as an exciting travel destination for sightseeing and culture, there's a plethora of ways you can pack your travel itinerary. It's impossible to list them all, but here are just a few locations that shouldn't be missed.
The Spanish Colonial Heritage of Intramuros
The Philippines is Asia's only former Spanish colony, which certainly makes it intriguingly different culturally, compared to its neighboring countries. At the very heart of Spanish culture and history in Manila is the walled city of Intramuros. Almost completely destroyed during World War II, it has been faithfully restored for current generations to enjoy, affording an escape from the surrounding urban chaos to leafy streets and artistic colonial architecture, providing a more tranquil and relaxed atmosphere. One of the most popular tourist attractions is Fort Santiago, the historic bastion guarding the Pasig River. Within its grounds are beautifully tended gardens, scenic plazas and fountains, along with the Rizal Shrine museum dedicated to the Philippine national hero. Another popular spot for visitors is the San Agustin Church, completed in 1606 - remarkably, it was the only original building to remain completely intact after the devastation of WWII and the Battle of Manila. For a fun way to explore the sights of Intramuros, you can pedal around at a leisurely pace on a bamboo bike. That's the novel initiative offered by Bambike Ecotours, with each bicycle uniquely crafted by locals in partnership with Gawad Kalinga, an NGO aiming to end poverty in the region.
Cool Nightlife, Casino Culture, Fantastic Food
Manila was considered one of the most glamourous destinations in Asia during the 1920s and 1930s, buzzing with swanky jazz clubs and theatres, but after the devastation of WWII, the city struggled to rediscover its pre-war panache and atmosphere. Nevertheless, the current generation of residents are passionate about putting their city firmly back on the map, and they're certainly succeeding. Centrally located is the Collective in Makati, packed with vibrant live music venues, contemporary art, or hidden bars where you can sample fine craft beers. If you care about cuisine, a trip to the Salcedo and Legazpi weekend farmers' markets can't be missed, whilst a flourishing foodie scene has given rise to a wealth of creative restaurants. Amongst the most notable areas in recent years is Maginhawa Street in the Quezon City district, with numerous imaginative establishments offering delightful dishes, all keen to tease the tastebuds of visitors. Manila is also fast becoming one of Asia's brightest gambling destinations, boasting several big casino resorts in close proximity to one another. City of Dreams is amongst the biggest, where visitors chance their hand with popular card games such as Pontoon, Lunar Poker, or local favorites like Sic Bo. Of course, these venues are packed with entertainment of every kind, with cool lounges to relax and sip champagne, or bass-pumping discos to dance the night away. Business is most certainly booming at these resort hotspots and for good reason, with so much to experience.
Urban Escapes to Explore Tropical Forest Surrounds
Whilst staying in Manila provides no shortage of vibrant and exciting locations to explore, it's also good to leave the urban jungle behind for a time and venture out into the open spaces, meaning the city is a great base for those with a more adventurous spirit, keen to surround themselves with the beauty of nature. If stunning views and awesome landscapes are what capture your imagination, then just two hours south of Manila is the town of Tagaytay, were you can take in the magnificence of Taal Volcano, one of the most active in the Philippines. Alternatively, another popular volcano for visitors is Mount Pinatubo, which last erupted in 1991 and was one of the largest during the 20th century. Located in the midst of the spectacular Zambales Mountains, always popular with visitors are hiking tours to the picturesque crater lake, with phenomenal photo opportunities guaranteed. Finally, if you still haven't had your fill of Mother Nature's wonders, then a visit to the Masungi Georeserve will certainly sate your adventurous appetite. It does help to be fairly fit if you want to trek along the trail, but the effort is worthwhile with breathtaking scenery to enjoy; not least from viewing platforms and vertiginous hanging bridges, if you don't mind heights.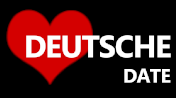 DeutscheDate is a new
German dating site
for professionals in Germany. No monthly fees, no minimum subscription period, no contracts, no tie-ins. Just a clean, simple, easy-to-use dating site for serious relationships.