Almost 9 percent inflation in Germany
Wed 1st Mar, 2023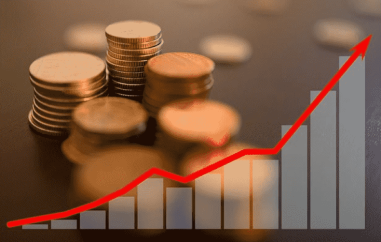 The inflation rate in Germany was 8.7 percent in February. This was announced by the Federal Statistical Office in Wiesbaden on Wednesday after an initial estimate. In January, the rate had also been 8.7 percent, in December last year at 8.1 percent.
Economists had expected until last on average a decline in the inflation rate to 8.5 percent.
More details on individual prices are revealed by the already detailed figures published for North Rhine-Westphalia, which are often relatively representative.
According to these figures, electricity prices rose only modestly by 0.6 percent compared with January, while diesel prices actually fell by 4.1 percent. Overall, there seems to be some calming down, at least in terms of energy prices. "However, this welcome news is more than offset by higher prices in other areas," says Holger Schmieding, the chief economist at Hamburg-based bank Berenberg. For services (excluding net rents), consumers had to shell out 5.8 percent more in February than a year earlier. In January, the rate had still been 5.3 percent.
The increasing desire of citizens to travel probably contributed to the fact that package tours cost 8.1 percent more in February than in the previous year, following a rate of 6.2 percent in January. Citizens also had to spend more on overnight stays in hotels and on eating out in restaurants: High heating costs, expensive food and the shortage of waiters and other staff are probably making themselves felt here.
Insurance has also become more expensive, by 2.8 percent year-on-year, up from 1.4 percent in January. "Although there are signs that inflationary pressures are slowly easing in energy and non-energy goods, the core rate of inflation is likely to remain high for the time being," says economist Schmieding: "Here we expect a turn for the better in late spring."
Spain and France had reported Tuesday that their inflation rates had risen noticeably from January to February; in France to 7.2 percent, in Spain to 6.1 percent. Financial markets reacted sharply, speculating on a tighter interest rate stance by the European Central Bank (ECB). The yield on the ten-year German government bond reached an eleven-year high. The inflation rate for the euro zone as a whole is to be published on Thursday.
In Germany, there has just been a retroactive change in inflation rates: The Federal Statistical Office in Germany has carried out a so-called revision for the consumer price index. The index has been given a new base year, 2020, instead of 2015, which means that last year's inflation rates have been adjusted retrospectively, and the weighting of prices for individual goods in the index has changed. As a result, the inflation rate was no longer more than 10 percent in any month last year. The decline since the previous fall was therefore also not as sharp as previously assumed.
A significant decline in the inflation rate is now expected for March in particular. The reason is a so-called statistical base effect: A year ago, energy prices rose exceptionally strongly in March, immediately after the start of the Ukraine war. Since then, the inflation rate, which compares the current level of consumer prices in a month with the level in the same month of the previous year, has been particularly high. From March onward, however, the current level of energy prices is compared with that of the period after the start of the war. Then the rates of price increase over the year are no longer quite so high. That pushes the rate down in purely technical terms.
Philip Lane, the ECB's chief economist, said in an interview, however, that he also sees the first signs of inflationary pressure actually easing. The ECB's rate hikes were beginning to have an effect, he said. "For energy, food and goods, there are a lot of forward-looking indicators that suggest that inflationary pressures in all of those categories should be coming down pretty significantly," Lane elaborated. "We've also had confirmation that our monetary policy is working."
According to the ECB chief economist, it is not only energy prices that are behind the recent decline in the inflation rate. He pointed to positive developments in the early stages of price formation, but price pressure was also easing in services. For example, airlines are now able to plan their capacities better again. However, he added that the development of wages was an important issue. ECB Executive Board member Isabel Schnabel had also pointed out that the significant rise in wages could be passed on by companies as higher prices.
"Inflation should fall this year mainly because energy prices are not rising as fast as last year," Commerzbank chief economist Joerg Krämer said: "Without energy, however, inflation should remain stubbornly high."
The ECB plans to decide on the further interest rate policy in the euro area on March 16, i.e. in about two weeks. New forecasts for the further development of inflation are also to be presented then.
A further interest rate increase of 0.5 percentage points is expected for the March meeting. ECB President Christine Lagarde has also held out the prospect of further interest rate hikes thereafter. However, the ECB wants to proceed in a "data-dependent" manner. It will probably be some time before inflation in the euro zone is pushed back to the ECB's target of 2 percent.


Image by Tumisu