Online shopping becomes a debt trap for many shoppers
Fri 13th Jan, 2023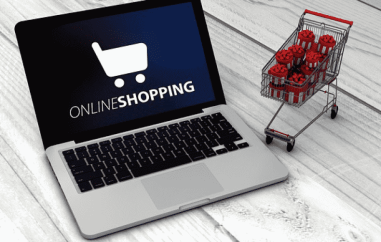 The trend toward online shopping, which has been boosted by the Corona pandemic, brings with it a negative side: many shoppers fall into debt in the process, particularly frequently women and younger people. 28 percent of the approximately 575,000 people who sought help from a debt counseling center in 2021 had outstanding bills with online and mail-order companies. This was reported by the Federal Statistical Office on Thursday. According to the report, the proportion has risen by three percentage points within five years: in 2016, it had still been at 25 percent of a total of around 617,000 people advised.
The liabilities that the over-indebted persons had outstanding with creditors of the online and mail-order business amounted to an average of 587 euros. However, this corresponded to just under 2 percent of the total average liabilities of all over-indebted individuals, amounting to 31,087 euros. In 2016, the debt burden had still amounted to 510 euros.
Internet shopping is widespread in Germany: 81 percent of 16- to 74-year-olds have already ordered goods or services over the Internet. There are only slight differences between the sexes: While 82 percent of men were online shoppers, the figure for women was 80 percent.
However, over-indebted women tend to have more frequent and higher debts to online and mail-order retailers. Nearly 35 percent of women who sought help from a debt counseling center in 2021 had arrears with online and mail-order retailers. For men, the figure was 23 percent. The average debt burden is also significantly higher for women (779 euros) than for men (425 euros).
Younger shoppers order particularly often by mouse click. They are also more likely to have outstanding debts. 38 percent of the 20- to 24-year-olds advised are in debt to companies in the sector. The proportion decreases steadily with age: while 34 percent of 25- to 34-year-olds were still in arrears, the figure for 55- to 64-year-olds was 21 percent.


Image by Christian Schroder