Munich startups aid employment
Mon 3rd Jul, 2023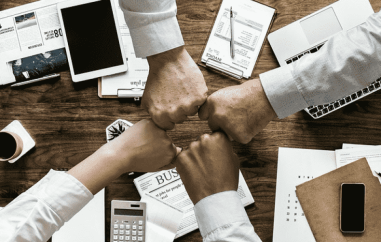 The first "Munich Startup Employment Report" shows: Munich startups have had an impressive impact on the job market. Over a thousand Munich startups that were established since 2009 were examined in a recent report. In total these startups brought about 23,000 new jobs to the Bavarian capital. The mobility, healthcare, and enterprise software industries account for about half of these, with fintech and the energy industry following.
The "flywheel effect," in which the startup ecosystem's components and participants mutually promote and support one another, defines the startup ecosystem in Munich.
The long observation period used in the Munich Startup Employment Report reveals additional positive effects. For instance, startups established by ex-employees of unicorns (companies valued at over 1 Billion US dollars) have generated more than 7,600 jobs globally, 3,300 of which were located in Munich.
The fact that the second and third generations of startup founders are already working shows how Munich's robust network inspires and supports new talent. The universities and major local businesses in Munich, such as those in the mobility and insurance sectors, are also proving to be excellent incubators for future startups.
The relationship between venture capital and the labor force was also looked at in the Employment Market Report. As a result, it was discovered that companies that were successful in raising more capital also have more employees.
With $20,900 in venture capital funding for every employee, Munich is the second-most prosperous location in the German ecosystem, behind Berlin, in terms of attracting venture capital.
It also revealed that, on average, only one-third of Munich startups have any kind of financial support. The study found that two-thirds of startups and 54% of all jobs were founded without the aid of venture capital.
 
Original article by Munich Business: https://www.munich-business.eu/en/business-news/munich-startup-employment-report-en2-2023.html