US, UK and Australia want to jointly develop hypersonic weapons
The United States, UK, and Australia plan to jointly develop hypersonic weapons. The trilateral cooperation is taking place within the framework of the Aukus security pact signed in September, the three countries announced in a joint statement on Tuesday.
It is also about "electronic warfare capabilities" and defense against hypersonic weapons, he said. In addition, information sharing is to be expanded and cooperation on defense innovations is to be deepened, he said.
Russia, China, the United States, and North Korea have already tested hypersonic weapons. Moscow said it recently used them in its war against Ukraine. Hypersonic missiles can reach more than five times the speed of sound and are maneuverable in flight. This makes them difficult for conventional air defenses to detect and intercept, which makes them particularly dangerous.
The U.S. Armed Forces announced Tuesday a new test of a hypersonic missile. According to the defense research agency Darpa, the missile was fired from an aircraft, reached an altitude of more than 19,800 meters, and flew over a distance of more than 300 nautical miles (about 555 kilometers).
According to U.S. news network CNN, the test took place as early as mid-March but was not made public to avoid further inflaming tensions amid Russia's war of aggression against Ukraine.
Australia, the U.S., and the UK had formed their Indo-Pacific alliance called Aukus last year and launched cooperation on nuclear-powered submarines.
The delivery of nuclear-powered submarines to Australia is an essential part of Aukus. As a consequence of this alliance, Australia let a long-planned multi-billion dollar submarine deal with France fall through, triggering outraged reactions from the French government. Paris even withdrew its ambassadors from Washington and Canberra in the meantime. The EU and Germany also criticized the action.
The Aukus alliance was formed with an eye on China, which is a rising military power. Beijing protested the alliance, saying Aukus was an "extremely irresponsible" threat to stability in the Indo-Pacific region.


Photo by Felipe Simo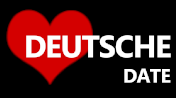 DeutscheDate is a new
German dating site
for professionals in Germany. No monthly fees, no minimum subscription period, no contracts, no tie-ins. Just a clean, simple, easy-to-use dating site for serious relationships.