U.S. to deliver 100 air defense missiles to Taiwan
Sat 3rd Sep, 2022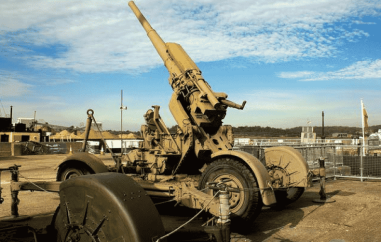 Military aid for Taiwan, which is under Chinese pressure, is taking concrete shape in the United States. The U.S. State Department on Friday (local time) approved the delivery of $1.1 billion worth of defense equipment, including 60 anti-ship missiles and 100 anti-aircraft missiles.
Chinese Embassy spokesman in Washington Liu Pengyu warned that the planned aid would severely jeopardize bilateral relations and stability in the region. Meanwhile, in the struggle for influence in the Pacific region, U.S. President Joe Biden canceled a summit with representatives of island nations for late September.
"As the People's Republic of China increases pressure on Taiwan (...) and seeks to change the status quo in the Taiwan Strait, we are providing Taiwan with what it needs to maintain its self-defense capabilities," said White House Deputy Assistant Secretary for China and Taiwan Laura Rosenberger. U.S. congressional approval of the arms exports is considered certain.
At the beginning of August, China had reacted to the visit of the Speaker of the U.S. House of Representatives, Nancy Pelosi, to Taiwan with a large-scale military maneuver. In return, the U.S. allowed two cruisers to pass through the strait off the island. China considers Taiwan its territory and has not ruled out the use of force to bring the island back under its control.
The U.S. government has invited twelve countries to the island summit in Washington. Among them are the Solomon Islands in the South Pacific.
The archipelago had reached a security agreement with China last April, fueling concerns in the United States about the growing influence of the People's Republic. The summit is intended to "broaden and deepen U.S. cooperation on important issues such as climate change, pandemic response, economic recovery, maritime security, environmental protection, and promoting a free and open Indo-Pacific," the U.S. government said.


Image by Michael Drummond