Música: David Gilmour, Aquel diamante loco brillando a pleno
 "Aquel diamante loco brillando a pleno"
David Gilmour, "Ratle that lock World Tour 2015"
Hipódromo de San Isidro. Buenos Aires 18-12-15
 
Si algo nos faltaba a los argentinos, autodenominados "el mejor público del mundo" (¿será así?) luego de haber visto y disfrutado en vivo a Roger Waters batiendo aquel record de 9 shows seguidos en River Plate en Marzo de 2012, era ver y escuchar por primera vez en nuestro país a la otra pata creativa de Pink Floyd, David Gilmour, quien según él mismo declaró, Floyd como banda ya no existe más luego de la desaparición física del tecladista de la banda Rick Wright (en Septiembre de 2008).

En el marco de su gira mundial presentando su cuarto trabajo discográfico como solista denominado "Rattle that lock" y proveniente de Brasil y siguiendo por Chile, el británico se presentó ante unas 70.000 personas en el Hipódromo de San Isidro el Viernes 18-12-15, y al frente de su banda, compuesta por nueve excelentes músicos a quienes presentó uno por uno casi al final del concierto.
Mucho tiempo ha pasado desde que Syd Barrett en 1970 dejara la banda, para que Gilmour tomara la posta tras la insanía mental de aquel diamante loco y en bruto que diera origen a la mítica formación de rock progresivo y psicodélico de aquella época.
Sin dudas Pink Floyd marcó su sello como banda emblemática para más de una generación.
 
Aprendiendo a volar
Un sonido impecable, iluminación (rayos láser incluidos) y una puesta en escena maravillosa, dieron el marco para una noche espectacular. El juego de luces, aquella enorme pantalla circular característica de los shows en vivo de los Floyd, que no sólo es una pantalla donde se proyectan todo tipo de "visuals" desde animaciones hasta videos en alta definición, sino que es mas bien un complejo, robotizado y computarizado sistema de luces que deslumbra por momentos tanto a los músicos en escena como al público. Los ingenieros británicos tanto de sonido ("Britannia Row") como de luces se llevan los laureles en el cometido.
Claro que no todo fue la presentación de los temas de "Rattle that lock" sino que fue un mix de los más grandes éxitos de Floyd junto a otras perlitas solistas de Gilmour.
Como guitarrista David Gilmour es uno de los más grandes a nivel mundial. Desplegó unos solos majestuosos y con ese sonido aéreo y espacial al que nos tiene acostumbrado con una potencia arrolladora, así como también tributó hermosas baladas con guitarra acústica, sacando a relucir su colección de guitarras entre tema y tema. Al cantar su voz denotó un leve desgaste sin llegar a sonar ronca.
La banda sonó ajustadísima por casi por tres horas de concierto, y con un intervalo de unos veinte minutos en el medio, dejó a todos contentos. Más que contentos.
 
Hombres de negro
" 5 AM", "Rattle that lock" (con los dibujos animados del video oficial a cargo de "Alasdair & Jock" sobre la pantalla) y "Faces of Stone" los tres temas de su último disco fueron los primeros en abrir el concierto apenas pasadas las nueve y media, aunque la primera ovación de la noche fue para "Wish You were here", tras los iniciales acordes en guitarra acústica del músico-estrella de la banda, Phil Manzanera (productor musical y ex guitarrista de "Roxy Music").
Siguieron con "A boat lies waiting" con Gilmour sentado y tocando su steel guitar a la vez que Gay Pratt empuñaba el contrabajo, y luciéndose en los coros la pareja de morenos Brian Chambers y Lucy Jules reemplazando las voces que en el disco y en el dvd registraron nada menos que David Crosby & Graham Nash.
Tras cartón, toda la escena se pintó de azul para entonar "The Blue", una joyita con ciertas reminiscencias bluseras, de otro de sus discos solistas "On an Island".
Las primeras palabras de Gilmour fueron de agradecimiento: "Buenas noches, muchas gracias. Son muy amables". Toda la banda lucía un riguroso negro como atuendo en común.
Anunció que el show iba a continuar "con una linda y vieja canción" (de "The Dark Side of the Moon", discazo imprescindible en la obra Floydiana) para dar lugar a los primeros sonidos de caja registradora que marca el comienzo de "Money" mientras la pantalla empezaba a mostrar billetes y billetes. Hacia el final de "Money" el solo de saxo le correspondió al brasileño Joao Mello, de muy buen desempeño, quien se llevó una ovación al igual que en su solo de saxo en el tema  "Us and them", hermosa y suave canción referida a la alienación, también de "Dark Side of the Moon". Lo propio sucedió con los solos de guitarra de Gilmour quien recurrió a intercalar armónicos y crear sonidos diferentes con la púa sobre las cuerdas.
Siguieron con "In any tongue" también de "Rattle that lock", y como para cerrar la primera parte del concierto, el baterista Steve Distanislao inicia los golpeteos de campana que marcan otro temazo "High Hopes" del álbum "The Division Bell" de los Floyd.
Gilmour anuncia un receso de unos veinte minutos.
 
Swingin´ London.
Al regresar, la reminiscencia a la época psicodélica se hizo presente, con un verdadero despliegue a full, con luces de mil colores para interpretar "Astronomy Domine", una de las primeras partituras compuestas por Syd Barrett en 1967, fundador de la banda y que interpretaran los Floyd en su etapa psicodélica, del género "space rock" incluida en "The Piper at the Gates of Dawn", álbum debut de la banda.
Justamente el homenaje al genio creador de Pink Floyd continuó con otra gran perla de la noche "Shine on you, crazy diamond" para el placer enorme de las 70.000 almas que colmaron el Hipódromo de San Isidro cantada por todos, por "el mejor público del mundo" que esperaba ansioso escuchar esta canción en la voz de Gilmour.
 
Is the English way
Como para balancear un poco la cosa, Gilmour quedó a solas con su guitarrón acústico. La pantalla circular se pintó de rojo para regalarnos "Fat Old Sun", una apacible balada, y así dar lugar luego a otra hermosa melodía como lo es "Coming back to Life". Aires de Jazz.
Se dieron el lujo de encarnar una banda de Jazz interpretando "The Girl in the yellow dress" incluyendo sobre la pantalla circular, los dibujos animados del video oficial que son una maravilla. Altamente recomendable. Destacada labor de Guy Pratt en contrabajo.
También pudieron sonar "funky" con "Today", destacando la voz del moreno corista Brian Chambers tornándose potente con el solo de guitarra de Gilmour, mientras el público en general, ya se soltaba como para ponerse a bailar después de permanecer embelesados durante el resto del recital.
Otro plato fuerte: "Sorrow" (letra y música de D. Gilmour) incluída en el álbum de Pink Floyd "A momentary lapse of reason" de 1987. Temazo.
Entretanto Gilmour presentó a la banda: en saxo el brasileño Joao Mello; en coros Brian Chambers y  Lucy Jules; en teclados, un viejo colaborador quien también sumó horas en la banda solista de Roger Waters, Mr.John Carin; en la batería Steve Distanislao (de California); en bajo eléctrico y contrabajo Guy Pratt, quien ocupara el lugar de Roger Waters cuando decidió dejar  Pink Floyd. También en teclados Kevin Mcalea y el músico estrella de la banda Phil Manzanera a quien presentó como "el magnífico" en español. Excelentes músicos.
 
"Run, run run"
El staccato de la viola de Gilmour preanuncia otra perlita Floydiana "Run like Hell" de "The Wall" de 1979, ya con todos los músicos luciendo anteojos de sol y destacando el poderío lumínico de la pantalla circular a full con todos los recursos tecnológicos al máximo. "Run, run, run, run, run, run, run, run. You better run all day. And run all night. Keep your dirty feelings deep inside. 
And if you're taking your girlfriend out tonight You'd better park the car well out of sight. 
'Cause if they catch you in the back seat  trying to pick her locks, they're gonna send you back, to mother in a cardboard box. You better run. (D. Gilmour R. Waters). Cantado a duo con Guy Pratt asumiendo la voz de Waters. 70.000 almas coreando "Run, run, run".
 
 
Medianoche ya. Amago de despedida tras las breves palabras de David Gilmour, "We love you" "good night" y las ya clásicas "Thank you very much indeed". Y luego de casi dos horas y media de show. Toda la banda deja el escenario tras la aclamación generalizada. Pero todos sabemos que hay bises, tras lo cual y una corta espera vuelven para encarar tres de las mejores canciones de Floyd. Los relojes sobre la pantalla anuncian primero "Time" de "The Dark Side of the Moon" de 1973 álbum emblemático de la banda junto a "The Wall". Para seguir con "Breathe" otro gran tema y dejar para el final final "Comfortably numb" donde justo cuando inicia el solo de guitarra Gilmour, los rayos láser hacen su presentación como si desplegaran un entretejido verde como techo que cubre el cielo desde el escenario hacia el campo. El efecto sumado a una cortina de humo sobre ese entramado que luego cambia a rojo intenso es majestuoso, imponente. El solo de guitarra de Gilmour es tremendo, atraviesa sensibilidades. Un final a toda orquesta. Glorioso.
Con la voz de J. Carin en las primeras estrofas y las de Gilmour en el estribillo, el tremendo cierre de la canción y del concierto todo dejó sin aliento a la audiencia que apenas pudo salir del éxtasis generalizado ante el "buenas noches, muchas gracias" dicho en español por el músico quien demostró sobre el escenario porqué es uno de los mejores guitarristas del planeta.
La gira "Rattle that lock" World Tour 2015 continua por Chile, para luego pasar a USA y Canadá y culminar en Europa ya en el nuevo año.
Para muchos fue "el" show del año. Fueron casi tres horas de un concierto histórico; una noche inolvidable para los argentinos, "el mejor público del mundo" se merecía cerrar el año con uno de los mejores artistas del planeta. Ojalá ésta haya sido la primera de una serie de futuras visitas.
 
 
N. de la R.: Hubo algunas fallas en la organización del concierto a nivel de infraestructura. En los molinetes a la entrada, en el estacionamiento, en seguridad, señalización, y demás ítems. Es verdad. Algo que los organizadores deberán tomar nota y muy en cuenta de estas falencias en la organización de este mega evento para futuras producciones. Así y todo, lo meramente artístico y musical fue magnífico. Superando toda expectativa, y acorde a los kilates de un artista como David Gilmour.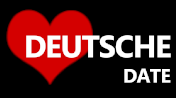 DeutscheDate is a new
German dating site
for professionals in Germany. No monthly fees, no minimum subscription period, no contracts, no tie-ins. Just a clean, simple, easy-to-use dating site for serious relationships.