Música: Robben Ford Band, de Nashville al Sol
De Nashville al Sol
Robben Ford Band en Vorterix, Buenos Aires el 20 de Agosto de 2015.
 
Nueva visita de un músico exquisito como es Robben Ford (California, USA 1951) acompañado de su banda, con los mismos músicos que nos visitara el año pasado en su concierto en el Teatro Coliseo, el sólido bajista Brian Allen y el potente baterista Wes Little.
De gira por Sudamérica (esta vez Brasil y Argentina), la escala en Buenos Aires sirvió para presentar los temas de su nuevo CD "Into The Sun", aunque también tocaron canciones de sus otros álbums como el anterior "A Day In Nashville"; "Bringing it back home", etc.
Más suelto y dinámico que en el show de 2014, quizás por el entorno del teatro en sí, nunca dejó de lado la sonrisa, aún cuando casi al iniciar el show, su guitarra (primero utilizó una Gibson SG, la misma con la que grabó "Into The Sun" y luego su Fender Telecaster, ídem, con las que fue alternando) dejó de sonar por problemas técnicos y tras unos instantes de cabildeo el trío dejó el escenario para que solucionaran el inconveniente. Eso fastidia a todos, al músico, al público e incluso a los técnicos de sonido.
 
Los créditos locales
Pero la noche había comenzado bien temprano con las actuaciones de dos excelentes bandas locales Nasta Super y el Sr. Swing Mariano Massolo con su sexteto de Gipsy Swing.
Rafael Nasta en guitarra y canto se presentó junto a Walter Galeazzi en los teclados, Mauro Ceriello en el bajo y Gabriel Cabiaglia en la batería, para tocar un breve set de tres temas que formarán parte de su nuevo disco.
Tras cartón y también interpretando tan solo un puñado de temas se presentó el notable armonicista Mariano Massolo, aunque el show que brindó con su sexteto pasó casi desatendido por el público disperso en el Vorterix. De todas maneras la performance fue buenísima destacándose los solos de armónica, y del trombonista no vidente quien se mandó un solo espectacular finalizando el show.
 
El plato fuerte de la noche
Ovacionado por el público que colmó el Vorterix, a las nueve y media se presentó el exquisito guitarrista y cantante oriundo de California, con su banda, quien ya casi a sus 64 años parece estar tan dinámico y vigente como en su juventud, tras haber tocado con popes como Miles Davis, George Harrison, Joni Mitchell por solo citar algunos, y de haber creado bandas como los talentosísimos Yellow Jackets entre otras.; aunque en la actualidad además de andar de gira por el planeta reparte su tiempo con la enseñanza a quienes se inician en esta carrera. En algunos medios gráficos locales declaró: "Si alguien toma algo de mí, que influencie su vida musical en un sentido positivo, es muy gratificante".
El estilo musical de Robben Ford es sumamente particular. Puede resultar  un excelente guitarrista de Blues (de hecho lo es) así como también abarcar otros géneros y ser rockero o baladista e incluso despuntar sonidos de Jazz y del Soul en sus temas. No hay un estilo definido, sino más bien puede ser la conjunción de varios géneros musicales magistralmente ensamblados en sus composiciones.
Los músicos que conforman su banda, Brian Allen en bajo (Fender  Precision, amplificador  Ampeg ) y el robusto Wes Little en batería (cascos Pearl, platos Sabian) le otorgan una sólida base rítmica para que Ford se explaye no solo con su destreza en la guitarra sino también destacándose en la parte vocal. Se lo nota más suelto y lanzado que en su visita anterior.
Del repertorio elegido para el show de esta noche fueron "Howlin´ at the Moon" de su último CD de estudio publicado a principios de este año "Into The Sun" y grabado junto a un puñado de artistas invitados; para seguir con "Midnight comes too soon" (de su álbum anterior "A Day in Nashville") tema en el cual quedó dicho, a poco de comenzar su Gibson SG dejó de sonar, y tras solucionar el desperfecto técnico el trío volvió al escenario para sí entonces interpretar el tema de principio a fin.
 "Midnight comes too son. When you've lost the moon. And nothing breaks the darkness. Only the bedroom light. And it's much too bright. It seems to shout at me".
Siguieron con tres temas al hilo también de "Into The Sun" con "Same Train", "Rainbow Cover" y "Rose of Sharon", este último el tema que abre el disco.
 
Always the Blues
Tocaron un par de tributos al Mississippi y sus bluseros; el primero a Freddie King con "Cannobal Shuffle" y otro al recientemente desaparecido Rey del Blues B.B.King con "Indianola". También fueron de  la movida "Earthquake" de "Soul on Ten" de 2009 (lleva mas de 35 discos solistas en su extensa carrera) y "High Heels and Throwing Things" también de "Into The Sun" tema de más de 11 minutos donde les dio rienda suelta a sus músicos para que tanto Brian Allen primero con su bajo, y luego Wes Little con la batería, desplegaran gran parte de su virtuosismo en sendos solos.
 
Cerrando el show, el tramo final lo comprendió con temas como "Fair Child" un lento de "Bring it back home". Hubo hasta una balada folk mixturado con algo de Jazz si se quiere incluso dentro del repertorio de este versátil artista, con "Nazareth" del álbum "Renegade Creation" de 2010; temazo. Para ir terminando el set "Cause of War" de su último CD, pues de eso se trataba esta noche, de presentar los temas de "En el Sol".
Como de rigor, el trío se juntó en el centro del escenario para agradecer, saludar y despedirse del fervoroso público porteño que por un buen trecho no dejó de aplaudir a estos excelentes músicos como para que volvieran a por los bises.
Estos fueron "How Deep in the Blues" y "Thoughtless". Mixturando entre canciones cantadas por Ford y temas instrumentales redondearon un show único e imperdible para los amantes de la música moderna.
 
Realmente un placer poder apreciar a un artista de los kilates de Robben Ford una vez más por estas latitudes, quien dejó bien sentado que es uno de los guitarristas mas exquisitos de la actualidad no solo del Blues sino también de otros géneros musicales. Un artista que brilla con luz propia como el Sol.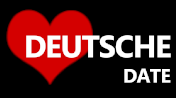 DeutscheDate is a new
German dating site
for professionals in Germany. No monthly fees, no minimum subscription period, no contracts, no tie-ins. Just a clean, simple, easy-to-use dating site for serious relationships.