Música: John McLaughlin otra vez en Argentina
Música del Alma.
Sir John McLaughlin en Buenos Aires.
John McLaughlin & the 4th Dimension. Teatro Gran Rex, 1° de Abril 2016.-
 
Un caballero inglés por donde se lo mire.
Llueve sobre Buenos Aires; el otoño parece haber dejado atrás los vestigios del verano porteño. SUBTE al Obelisco y entre gente empapada, me instalan en primera fila para tomar las primeras imágenes de este Caballero del British Empire y su Cuarta Dimensión. Alucinante concierto en el Gran Rex de Bs.As. a cargo del ex Mahavishnu al comando de su banda, la Cuarta Dimensión, luego de 20 años de ausencia en nuestro país, presentando los temas de su último disco "Black Light" amén de algunos grandes hits de toda su descomunal carrera incluyendo un sentido homenaje a su colega y amigo Paco de Lucía, con quien tenía la intención de compartir un álbum, antes de que partiera prematuramente. Los músicos de la 4° Dimensión parecen provenir justamente de allí, maravilloso desempeño del multiinstrumentista Gary Husband en los teclados así como también en la batería y percusión; Etienne Mbappe de Camerún, en el bajo de 5 cuerdas hizo malabares con su slap tocando con guantes de seda negros y el inconmensurable talento del hombre de Bombay, India; en la batería y canto: Ranjit Barot. Como para salir volando de gira por todo el globo. El 3 de Abril se presentaron en el Teatro El Círculo de Rosario, para seguir luego su gira sudaca por Chile,.  
 
La excusa fue una vez más, presentar en gira su último registro discográfico que viera la luz (negra) el año pasado en 2015, titulado justamente "Black Light". Una joyita arquitectónica-musical a las cuales ya nos tiene acostumbrados este caballero inglés.  El álbum cuenta con ocho composiciones originales de McLaughlin incluyendo ese sentimental tributo a su amigo colega y colaborador que fue Paco de Lucía (fallecido el 25 de Febrero de 2014) tema que tituló "El Hombre que sabía" poniendo entre el repertorio la cuota sentimental de devoción por el amigo que partió inesperadamente.
De buena interacción con el público, presentó los temas en su perfecto inglés, dialogó con el auditorio y hasta se atrevió en un par de estrofas al canto, junto con su baterista; introdujo a sus músicos y nos trajo algunas reminiscencias de cuando estuvo McLaughlin en el Buenos Aires Jazz Festival junto a Escoudé en el Luna Park en Agosto de 1980, ellos dos solos con sus Ovation, o incluso y ya con su grupo eléctrico "John McLaughlin & One Truth Band" un año antes en el mismo escenario a fines de Mayo de 1979 y compartiendo escenario nada menos con el enorme Egberto Gismonti y su "Academia Do Danças", deslumbrantes recitales aquellos que me tocó presenciar cuando aún revestía en las filas de la revista "Expreso Imaginario".
"Tocar y trabajar con los mismos músicos en una banda es un proceso vivo que se desarrolla a medida que pasa el tiempo" declara Sir John, guitarrista por excelencia, compositor, arreglador y Director de Orquesta al considerar el lanzamiento de su último disco "Luz Negra" el tercer álbum de estudio de fusión de su banda. McLaughlin sigue en la búsqueda constante, descubriendo nuevos caminos rítmicos, esta vez potenciado con el enorme aporte que brinda el  maestro hindú Ranjit Barot como por ejemplo en "Here comes the Jiis" tema que da inicio al álbum o en "Clap Your Hands". 
McLaughlin pertenece a ese exclusivo mundo que conforman quienes han tenido una experiencia enriquecedora engrosando las filas de un innovador como lo fuera Miles Davis a finales de los años 60, para luego ya con el aprendizaje a cuestas rompernos la cabeza con la Mahavishnu Orchestra a principios de los 70's, un grupo de jazz pionero en la fusión entre el rock y el jazz, por la cual pasaron músicos como Billy Cobham, Jan Hammer, Jean Luc Ponty, y demás músicos notables con quienes grabó entre 1970 y 1976 dejando en su discografía joyas como "Birds of Fire" o "The Inner Mounting Flame" que obtuviera el premio Grammy a la Mejor Interpretación Pop Instrumental de 1971, entre otros y por solo citar un par de ellos.
Y dando paso luego de su experiencia con la Mahavishnu al talentosísmo grupo que denominó "Shakti" el cual viera la luz entre 1973/74: "En ese momento se me quedó claro que la India y su cultura, musical y filosófica, se habían convertido en una parte de mi vida, y lo sigue siendo en la actualidad". "Natural Elements"  de 1977 es digno de destacar junto al violinista hindú L. Shankar y los percusionistas Zakir Hussain en tabla y Ramnad Raghavan. Una gloria que combinaba la música hindú con elementos del Jazz.  Aquí y con Shakti a mediados de los 70's es que se empieza a utilizar el término "Música del Mundo" que mucho mas tarde veríamos en las bateas de las disquerías.  Luego vendría el tan mentado trio de guitarras junto a Al Di Meola y Paco de Lucía, quienes dieron vuelta al mundo con el arte y la magia de tan solo tres guitarras tocadas por verdaderos iluminados.
 
Volviendo a la 4° Dimensión
"Being You Being Me" es una exquisita partitura en la que como suele destacar a este verdadero maestro permite el desarrollo introspectivo de sus músicos para que expresen libremente su arte, con arreglos al unísono entre teclados y guitarra que forman la melodía preponderante del tema, mas allá de las improvisaciones de este lento.
"Panditji" ya es algo mas vertiginoso donde el virtuosismo instrumental pasa a ser el denominador de esta composición.
Luego del frenesí llega también "360 Flip" formada por duras e impredecibles electro bases; es también uno de los temas de "Black Light" que nos brinda la maestría de Barot en el dominio del Konokol, esa famosa tradición india de la percusión vocalizada.
 
"El Hombre que sabía"
La redención llega de manos de "El Hombre que sabía" el ya mencionado tributo a Paco de Lucía, con ciertos aires gitanillos y de Jazz fusión.  Emotivo homenaje.  Una perlita dentro del concierto. Otra fue el haber incluído al final de la noche el lento "You know, You know" del álbum "The Inner Mounting Flame" de la Mahavishnu Orchestra de 1971, dando un guiño a Jimi Hendrix, con un par de compases, los iniciales de "Foxy Lady" incluyendo el llevarse la guitarra a los dientes.
Vendría luego "Gaza City" una balada compuesta e inspirada en esa zona tan castigada de Oriente Medio. "Si simplemente impones elementos musicales de una cultura diferente en forma arbitraria, el resultado no será emocionalmente auténtico. La integración de los diversos talentos de los músicos llega de una manera que solo puedo llamar orgánica", apunta McLaughlin.  En escena se evidencia esa interacción entre el maestro y sus músicos con quienes lleva años diseñando su nuevo proyecto al que se refiere: "El concepto original de este álbum se refiere a una grabación que hice hace algunos años llamado Zen Industrial, en el que trabajé mucho tiempo con lo que se llama "diseños de sonido" que son o bien sonoros o elementos rítmicos que tienen la capacidad para evocar sentimientos y visiones de mi imaginación que no vendrían de otra manera. Para mí este es el lado seductor de diseño de sonido".  Pavada de definición.
Capítulo aparte para los músicos, un sólido bajo a cargo del camerunés Etienne Mbappe con sus guantes negros y un dominio del slap increíble. El multi instrumentista Gary Husband toca a la perfección los teclados, así como también en más de un par de oportunidades durante el concierto se pasó a la batería con la que mantuvo sendos duetos con el hindú. Konokol incluído entre ambos. Ranjit Barot es uno de esos virtuosos no solo de la batería y la percusión sino de ese talento y encanto que tienen los músicos de la India en que desarrollan otro concepto, tanto de la música en general como de los ritmos y su espiritualidad que difieren notablemente de cómo los conocemos en Occidente. Un maestro que toca, canta y disfruta contagiando a sus compañeros.
 
Excelente concierto de este Caballero Inglés que nunca defrauda y siempre nos sorprende a lo largo de su exitosa carrera con nuevas formas musicales, las cuales parecen estar siempre un paso mas adelante en materia de avanzada artística desde sus comienzos hasta esta 4° dimensión de su Luz Negra.
 
 
Ojalá no transcurran otros veinte años para volver a disfrutar  de la música de John McLaughlin contradiciendo el tango de nuestro añorado Carlos Gardel "Volver" el cual reza "que veinte años no es nada".  En este caso sí es mucho.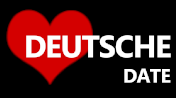 DeutscheDate is a new
German dating site
for professionals in Germany. No monthly fees, no minimum subscription period, no contracts, no tie-ins. Just a clean, simple, easy-to-use dating site for serious relationships.