Música: JETHRO TULL "The Rock Opera" de Ian Anderson
JETHRO TULL "The Rock Opera" de Ian Anderson
Teatro "Gran Rivadavia", Floresta, Buenos Aires, 2, 3 y 4 de Octubre.
 
Maravillosa ópera de la pluma de Ian Anderson, dando vida al personaje de Jethro Tull, un muchacho de frágil salud criado en una típica granja de la campiña inglesa (is the english way) que debe luchar a temprana edad entre su pasión por la música (toca el órgano en la iglesia de la comunidad rural) y su amor por la naturaleza, y el mandato de sus padres para que estudie en Oxford, ya que ellos no ven que como agricultor el joven Jethro tenga futuro alguno. Obligado a estudiar en Oxford finalmente se gradúa y ya como un exitoso abogado termina casándose con la joven Susannah.
Mientras transcurre la vida del joven Jethro Tull, la banda va desarrollando diferentes temas que tienen que ver con cada capítulo de la obra, como los iniciales "Heavy Horses" y "Wind Up", hasta desembocar en el primer plato fuerte de la noche con "Aqualung"  interpretado magistralmente, pues la canción la hacen sonar como la grabaron originalmente en 1971, y la escuchamos infinidad de veces en nuestros tocadiscos desde entonces.  Cabe recordar que el álbum "Aqualung", el 4° en la carrera de Jethro Tull está considerado un disco conceptual cuyo tema central es la distinción entre la religión y Dios.
La enorme pantalla en HD del fondo del escenario pinta en plano entero paisajes, imágenes de TV y demás personajes protagonistas, narrativos e interpretativos que también forman parte de la ópera e interactúan cantando en off y actuando desde la pantalla con la banda tocando en vivo sobre el escenario. El efecto es fantástico. Aquí se alcanza a comprender cabalmente lo que es en sí una ópera rock, como ésta de Jethro Tull, concebida magistralmente por su mentor Ian Anderson.
 
La historia continúa
Todo comienza con el relato a partir de esa pantalla enorme en que en un lenguaje fílmico describen con flashes de noticieros de TV, video clips, imágenes contrastantes entre un campo de girasoles bajo un cielo celeste y soleado, con planos del Londres actual, frenético y moderno; típicas estaciones de ferrocarril inglés y demás caracteres, haciendo una sinopsis de la Opera Rock.
Evidentemente hay toda una gran producción puesta en esta obra, desde la tecnología, la puesta en escena; la caracterización de los personajes (el mismo Anderson aparece en pantalla interpretando al Jethro Tull adulto y también al narrador de la obra) y obviamente la música de esta ópera rock.
La atmósfera que se puede palpar casi, es la de estar inmerso dentro del clima que propone la obra, en medio de la isla británica enfrentando esa dualidad tan inglesa que transcurre entre antiguos castillos medievales y modernas autopistas, como el creciente boom edilicio y financiero de Londres que nos entregan los "visuals" desde la pantalla, sumando las actuaciones de los cantantes y actores que interactúan con la banda en vivo, con lo cual tenemos a Jethro Tull en su personaje fílmico y operístico y al Jethro Tull como banda sobre el escenario.
Tal es esa interactuación que propone la ópera, que por momentos parece que Ian Anderson desde el escenario le está haciendo las voces al cantante de la pantalla Ryan O´Donnell y demás protagonistas de la obra.
Este aggiornado Jethro Tull está formado por John O'Hara el director de la banda, en piano y teclados; Florian Opalhe en guitarra eléctrica; Greig Robinson en bajo y Scott Hammond en batería y Ian Anderson en voz, flauta, guitarra y armónica. Además participan de la ópera y desde la gran pantalla: Unnur Birna Björnsdóttir como Susana la esposa de Jethro; David Goodier como el padre de J. Tull; Ryan O'Donnell en el papel del joven Jethro y también en el papel de Jasper Tull, el hijo de Jethro;  John O'Hara como Quentin Scrobe, el científico biotécnico  y como Director del Coro.
Si bien la banda en vivo no tiene nada que ver con los originales miembros de la misma, éste Jethro Tull actual, versión 2015 lleva el sonido y el sello de la emblemática banda; por más que cambien los nombres, Ian  Anderson le proporciona el sonido y los arreglos característicos e inconfundibles de su impronta a través de los años. Ha sido criticado por eso y también por cantar poco en el desarrollo de esta ópera, tras lo cual tuvo que salir a dar explicaciones detalladas de cuanto canta en esta oportunidad, creo yo que absolutamente innecesarias.
La segunda parte de la ópera narra las vicisitudes de Jethro ya de adulto y con una serie desafortunada de eventos en su vida, como encontrarse al regresar de un viaje con que su padre vendió la granja familiar; cambia de rumbo en su carrera profesional, aunque se vanagloria de haber desarrollado tecnologías vinculadas a la agroindustria usando técnicas de germinación con semillas previamente fecundadas a sabiendas de una humanidad cada vez más hambrienta e hiperpoblada que necesita de sus avances tecnológicos para alimentar al mundo.
Ian Anderson supo combinar en esta nueva obra conceptual, algunos viejos hits de la banda como el ya mencionado "Aqualung" y también gloriosas canciones como "Living in the Past"; "Cheap Day Return" también de "Aqualung" del 71, o "Locomotive Breath" y "Requiem" de "Minstrel in the Gallery" de 1975.
 
Fueron tres noches consecutivas a sala llena en el remozado Teatro "Gran Rivadavia" de Floresta,  para los amantes de esta legendaria banda que no defrauda y nos abre un nuevo interrogante, como en "The Witch´s Promise": "¿en qué dirección lo conducirá el viento ahora?".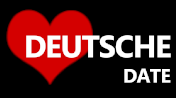 DeutscheDate is a new
German dating site
for professionals in Germany. No monthly fees, no minimum subscription period, no contracts, no tie-ins. Just a clean, simple, easy-to-use dating site for serious relationships.