Música: Dedicado a Nacho Rodríguez Genta
Dedicado a Nacho Rodríguez Genta
Genetics & Steve Hackett en el Teatro Coliseo, 17 y 18 de Junio 2015
 
Pocas veces en mi vida he sido testigo de una simbiosis tan particular entre los músicos argentinos de Genetics (ex Rael), considerado ya a estas alturas una de las mejores bandas tributo al Genesis de los 70's, época en la que Peter Gabriel no solo cantaba exquisitamente al frente de la banda sino que además desplegaba todo su histrionismo, arte y magia, en el mejor período de la banda, sin dudas; y el británico Steve Hackett, guitarrista justamente de aquel Genesis original.
 
 
Un inglés en Buenos Aires
Steve Hackett, sutil, y refinado guitarrista si los hay. En varios pasajes del concierto dejó en manos de Leo Fernández, el guitarrista de Genetics, los más destacados solos de guitarra; en otros fueron duetos y también hubo espacios para que el propio Hackett se luciera con sus solos de guitarra tal cual los dejó registrados en los discos de Génesis allá entre 1971 y 1977. Admirable.
Inmejorable amalgama entonces entre Genetics y Steve Hackett. Dos noches seguidas, a sala llena en las puertas del invierno porteño, para presenciar dos conciertos inolvidables de alto vuelo musical. Ya de movida se nota un esfuerzo de producción digno de destacar.
No solo por la expectativa de ver en vivo al guitarrista de Génesis tocando con Genetics, sino también por saber qué pasaría con ellos. Pues, desde principios de año, los fans de la banda desconocían qué iría a suceder luego de la trágica e inesperada desaparición del cantante de Genetics, Nacho Rodríguez Genta, tras un alud de nieve en una pista de ski en Nagano, Japón el 19 de Enero de 2015.
 
Y la incógnita se develó la noche del miércoles 17 de Junio. Un joven chileno, quien en Santiago tiene también una banda tributo a Génesis llamada "Foxtrot", en canto, flauta traversa y percusión fué quien tuvo a su cargo llevar la voz cantante de la banda y afrontar un doble desafío.  Por un lado interpretar nada menos que a Peter Gabriel en aquellos años 70's mas exactamente entre 1971 y 1975, gloriosa época en la que Genetics  ha decidido homenajear a la banda británica, y por otro lado continuar con el camino ya trazado en la banda que dejó Nacho Rodríguez Genta, quien marcó un estilo profundo y arraigado en Genetics a quienes dedicó gran parte de su vida, interpretando a Peter Gabriel con su impronta y talento.
Esa doble responsabilidad recayó en Tomás Price a quien se lo vió un tanto condicionado por semejante compromiso, cruzado de brazos en gran parte del show, y no tan desenvuelto sobre el escenario como su antecesor, pero contando con una voz excelente y en lo meramente musical, de muy buen desempeño, teniendo en cuenta que fué su debut con los Genetics y encima contando con Steve Hackett en la banda.  La soltura y el desenvolvimiento escénico vendrán con el tiempo, lógicamente.
 
El rock sinfónico sonó como en los 70's incluyendo perlas del repertorio discográfico de Genesis comprendido por los discos Nursery Crime, Foxtrot, Selling England by The Pound, The Lamb lies down on Broadway y A Trick of a Trail.
Telón arriba y suena a la perfección la primera tanda de temas ya con la banda y Hackett para hacer Dance on a Volcano; Fly on a Windshield/ Broadway Melody of 1974, seguidos de un par de las tantas perlitas de la noche como Dancing with The Moonlit Knight junto a I Know what I like (in your wardrobe).
Las guitarras por momentos se multiplican, ya que al aporte cualitativo de Steve Hackett con su Fernándes Les Paul dorada (+ Marshall de un solo cuerpo on stage) se suma la guitarra de Leo Fernández, el guitarrista "oficial" de Genetics más la guitarra-bajo Rickenbacker que aporta el bajista Claudio Lafalce.
Debe ser lo más parecido a cómo sonaban en vivo los originales Génesis de los 70's, sumando a ello la tarea de Horacio Pozzo en teclados y también guitarrón acústico de 12 cuerdas, y la enorme labor de Daniel "Doc" Rawsi, un baterista inigualable que se sabe a la perfección todo el repertorio de Génesis. Aportando incluso coros en ciertos pasajes del concierto.
Excelentes imágenes sobre la pantalla de fondo conformaron unos "visuals" alegóricos a los temas, como ya nos tiene acostumbrado la banda, incluyendo un muy buen juego de luces, y maquina de humo para dar ciertos climas intimistas en algunos pasajes del show.
The Fountain of Salmacis y Can-Utility and The Coastliners (deslumbrantes solos de guitarra de Hackett en estos dos últimos temas) cerraron el primer set de canciones con una estupenda respuesta del público.
Hacket deja el escenario para que Genetics interprete The Battle of Epping Forest, para retornar luego y hacer en un set acústico un tándem de cuatro temas como: For Absent Friends, dedicado a Nacho Rodríguez Genta y presentado por Steve Hackett hablando en español al público, sin dudas uno de los momentos más emotivos del concierto, donde a más de uno se le piantó un lagrimón, seguido de un tema a cargo de él solo con su guitarra acústica (de excelente buen gusto) y tras cartón Hairless Heart y Blood on the Rooftops.
Luego, un paréntesis en que nuevamente Hackett dejó solo a Genetics interpretando un par de canciones, como Anyway y Here Comes the Supernatural Anaesthetis.
Ya para encarar el tramo final resultó magnífica la interpretación de banda y guitarrista que le dieron a temas como The Lamia, el impecable Firth of Fifth, así como para también dar lugar a una pieza clave en el repertorio de Hackett como Entangled y finalizar a todo trapo con los 22 minutos de la pieza quizás más completa de la obra Genesiana como Supper's Ready.
 
Más de dos horas de concierto
Fueron emotivas las palabras que a su tiempo dijeron primero en la voz de Daniel "Doc" Rawsi refiriéndose al querido compañero y amigo de toda la vida tempranamente desaparecido a quien dedicaron en su memoria los dos conciertos y luego el turno del bajista Claudio Lafalce, ambos agradeciendo la presencia del enorme Steve Hackett para tocar con Genetics en estas dos noches seguidas y encarar una nueva etapa de la banda, la cual destacó como la celebración de un nuevo comienzo. Algo así como volver a empezar.
Luego de retirarse por breves momentos y tras la exigencia del fervoroso público, regresaron para los bises con Watcher of the Skies y rematar la noche con esa joya musical, esa enorme caja de Pandora que es The Musical Box.
Excelente concierto. Destacable y meritoria la actitud de Genetics de seguir adelante pese a sufrir la pérdida irreemplazable de su cantante como fue la enorme huella que dejó el querido Nacho Rodríguez Genta en la vida no solo musical de la banda.  Y magnífico el aporte de Steve Hackett a esta banda tributo; excelente combinación.
 
"Vivir en el corazón de los que dejamos atrás no es morir". T. Campbell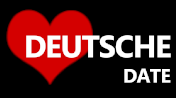 DeutscheDate is a new
German dating site
for professionals in Germany. No monthly fees, no minimum subscription period, no contracts, no tie-ins. Just a clean, simple, easy-to-use dating site for serious relationships.