Música: Agua y Aire - Caetano Veloso y Gilberto Gil "Dos amigos. Un siglo de Música"
Agua y aire
Caetano Veloso y Gilberto Gil "Dos amigos. Un siglo de Música"
Luna Park, 10-09-2015
 
Beleza pura
Dos glorias de la música brasilera, desplegando todo el encanto de Bahía, de la MPB (Música Popular Brasilera), de la bossa-nova, el carnaval y el samba a manos de estos dos enormes artistas, solitos ellos dos con sus guitarras españolas. ¿Para qué más?
Dos noches consecutivas a sala llena en el Luna  Park de Buenos Aires (en principio estaba programada una sola presentación) cerrando su gira que pasearon antes por Rosario, Córdoba y finalizando en Montevideo, para continuar luego por Brasil, y que denominaron "Dos Amigos. Un Siglo de Música".
 
Latinoamérica unida
Un escenario multicolor colmado de banderines latinoamericanos domina el fondo del Luna, como toda escenografía, y en el centro una mesita con dos copas, sillas y las guitarras acústicas de Caetano y Gilberto. No hace falta más nada. No hay banda, no hay instrumentos eléctricos; no hay músicos invitados, ni parafernalia tecnológica. Solo la música, el canto y la guitarra de estos dos meninos bahianos que entre ambos suman un siglo de maravillosa música, con la amistad entrañable que los une desde su más tierna juventud. 
Aquella del "Tropicalismo" surgida en Sao Salvador do Bahia que supieron fundar a fines de los 60's (época de dictadura militar) junto a Gal Costa, también con María Bethania y otros notables como "Os Mutantes" y Tom Zé; mixturando a la bossa nova y el rock con la psicodelia y que marcaron a su generación para todo Brasil como un movimiento revolucionario y cultural. De aquella época hicieron "Coracao Vagabundo", uno de los primeros temas de la noche.
Un recorrido por lo más variado del repertorio de cada uno de ellos en solista y por supuesto a dúo, sacándose chispas entre tema y tema con la complicidad del público coreando canciones como "Terra", "Toda menina Bahiana", o el tributo a Bob Marley cerrando el concierto, entre otros.
 
Fueron decenas de canciones, algunas de ellas lograron transmitir el clima legado por sus padres en el patio de la casa vieja para toda la familia (Caetano). Otras hablando por ejemplo de "Nao tenho medo da norte" de Gilberto golpeteando suavemente como un tambor, la caja de su violao.
Casi una treintena de canciones que nos pasearon no solo por la enorme geografía del Brasil, con San Salvador de Bahía y Rio de Janeiro a la cabeza, sino también fue un viaje en el tiempo y además por muchas de las vicisitudes por las que Latinoamérica toda ha pasado en los últimos 50 años.
 
Un Ministro en sandalias
Claro que también hubo tiempo y canciones para el samba, incluyendo algunos pasos de baile de ambos protagonistas para deleite de la platea femenina como en "Andar com Fé"; y "E de manhá" una de las primeras melodías que compuso Caetano allá por 1963 y que tan solo un año más tarde grabara su hermana María Bethania; el bossa-nova y temas con los que crearon aquella Tropicalia de finales de los 60's y también temas nuevos como "As Camelias do Quilombo de Leblon" que compusieron tan solo dos semanas atrás.
"Back in Bahia" de Gilberto Gil (ex Ministro de Cultura de Brasil en el gobierno de Lula da Silva entre 2003 y 2008)  rememora su época de exilio en Londres, escrita en 1972, exilio al que tuvo que partir con Caetano en 1969 luego de estar presos por unos meses en Brasilia, mientras los Beatles se disolvían y moría el flower-power.  The dream is over.
 
El formato acústico contando con tan solo las dos guitarras y sus voces quizás haya sido lo más novedoso de la presentación de esta gira, despojados de toda orquestación y banda de acompañamiento para redescubrir las mismas canciones que hemos escuchado y cantado por tanto tiempo, ahora  interpretadas en su versión más pura y original, de mano de sus creadores.
"Sampa" (de Caetano), un temazo, marcó uno de los platos fuertes de la noche, habla del camino de la incomprensión al deslumbramiento ante la gran ciudad, "Alguma coisa acontece no meu coracao. Que só quando cruza a Ipiranga e a avenida São João. É que quando eu cheguei por aqui eu nada entendí, da dura poesia concreta de tuas esquinas. Da deselegância discreta de tuas meninas".
 
Un León de Fuego
Lo mismo que otra gran composición coreada al final por la multitud que colmó el Luna: "Terra": "Quando eu me encontrava preso na cela de uma cadeia foi que vi pela primeira vez as tais fotografías em que apareces inteira.  Porém lá não estavas nua e sim coberta de nuvens...Terra! Terra! Por mais distante o errante navegante quem jamais te esqueceria?...
 
También hubo más temas destacados como "Eu vim da Bahia", "Sao Joao Xango menino", "Super Homen" y "Tonada de la Luna Llena"; "Come prima" la canción italiana que ya antes versionara Caetano, el infaltable "Toda menina Bahiana" de Gil para que todo el mundo coreara su estribillo.
Además hubo espacio para "Nine out of ten", "Expresso 2222", y para el coro compartido con "Odelio voce", y festivo con "Avisa lá".
Lo mismo que ya con las dos series de bises al interpretar entre otros "O Leaonzinho" compuesta por Caetano dedicada y creada para Ney Matogrosso, y ese final de Tropicália 2 en el que también cantan juntos, solo con sus guitarras. "A tristeza é senhora, desde que o samba é samba e asim..." Una gloria.
 
Caetano & Gilberto
 
Como el agua y el aire, el agua que necesita del aire para oxigenarse y purificar para seguir creando y manteniendo la vida misma. Como la de estos dos meninos da Bahia. Geniales.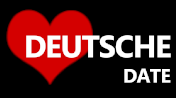 DeutscheDate is a new
German dating site
for professionals in Germany. No monthly fees, no minimum subscription period, no contracts, no tie-ins. Just a clean, simple, easy-to-use dating site for serious relationships.