Japan's pandemic problem: Too little alcohol is drunk
Sun 21st Aug, 2022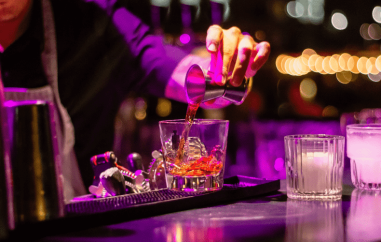 After the pandemic, the Japanese government has a new problem. Young people are drinking too little alcohol. This is the conclusion of a campaign by the National Tax Agency, which, under the motto "Sake Viva!", is calling on young people in particular to develop business ideas for more alcohol consumption and for the starving Japanese breweries in a competition.
In the social media, the campaign, which translates as "Hurray for alcohol," triggered a storm of indignation. Many commentators mock the fact that the government is using taxpayers' money to promote alcohol consumption, which is harmful to health. One user on the short-message service Twitter questions whether the government wants to reduce the average age in order to reduce the rising social costs in an aging society.
The tax authority states that it does not want to promote excessive alcohol consumption. The Ministry of Health says it is not involved in the campaign and recommends drinking alcohol with responsibility. According to 2018 World Health Organization data, Japanese drank the equivalent of 8 liters of pure alcohol per capita per year. For Germany, 13.4 liters are mentioned. The contest is aimed at people between the ages of 20 and 39, who can submit marketing ideas for increased alcohol consumption until early September. Alcohol consumption in Japan is only permitted from the age of 20.
More sales, higher tax revenues
In essence, the tax authority aims to increase the consumption of rice wine, schnapps or whiskey in order to help domestic breweries and replenish the tax coffers of the heavily indebted state. Alcohol consumption has been declining for years, partly as a result of an aging society. In 1995, Japanese drank an average of 100 liters of alcoholic beverages a year. In 2020, the figure was only 75 liters. Revenues from alcohol tax are declining accordingly. In fiscal 2020, the government collected 1.13 trillion yen (8.2 billion euros) from alcohol tax, 9.1 percent less than in the previous year. Alcohol tax revenues are also declining in the long term. Most recently, alcohol tax contributed only 1.7 percent of total tax revenue, down from 3 percent in 2011 and as much as 5 percent in 1980.
In addition to the demographic development, the Corona pandemic additionally damaged alcohol consumption in Japan. One of the most important measures against the spread of the corona virus since 2020 was repeatedly that bars and restaurants should close earlier in the evening. In some cases, additional restrictions were placed on the times when alcohol could be served. This was to prevent tipsy guests from talking loudly. The majority of restaurant owners complied with the recommendations, which were not subject to penalties. Together with the recommendation to work more from home, this eliminated the drinking nights with colleagues that were widespread in Japan. Even during the pandemic, however, younger Japanese often met in front of small supermarkets in the popular nightlife districts of Tokyo late at night on weekends to drink alcohol together.


Photo by Louis Hansel