Summer flight chaos: British Airways cancels 10,300 flights
Fri 8th Jul, 2022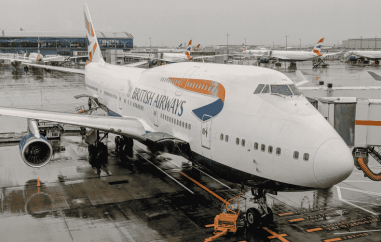 Summer is here. Finally, you can stay outside again until late in the evening and enjoy the well-deserved rays of the sun with sunglasses and shorts. There is hardly anything more beautiful.
The blue skies and high temperatures of the last few weeks should also provide many with a proper travel mood. While passionate vacationers haven't always had it quite so easy in the last two years, Italy, Majorca and other popular tourist hotspots are now attracting the masses again in the coming months. However, getting to the vacation destination could prove to be a little difficult this season. This is because many airlines are reporting an increasing number of cancellations and canceled flights, and at the airports themselves there are often long lines and even longer waiting times due to a lack of staff. A relaxed start to the family vacation? Unfortunately, no.
After many other airlines either went on strike or canceled countless flights in recent weeks and months, British Airways is now also putting a spoke in the wheel of many air travelers. The company, which is based in the London borough of Hillingdon, has announced that 10,300 short-haul flights are to be canceled by the end of the vacation season in October. So anyone traveling to or from the United Kingdom who has already booked a scheduled flight may have to reschedule.
The reason for the widespread cancellation action is likely to be a drastic change in air traffic. As many airlines and airports have been struggling with staff shortages for some time, the British government has introduced a regulation that allows airlines to cancel flights without consequences. Prior to this, if cancellations were clustered, there was a risk of losing the precious right to take off at an airport. All cancellations reported by this Friday will now have no negative impact on the carrier with the new rule. Convenient for the company, incredibly annoying for all guests.
The cancellation of so many short-haul flights is intended to ensure that vacation flights can go ahead without a hitch, according to British Airways. "While the majority of our flights are unaffected and the majority of customers can travel as planned, we do not underestimate the impact this will have," the airline confirms.
Still, it's a shame that while such an action will make it easier for vacationers to travel, all other travelers will now have to rebook or get a refund. I wonder if the whole thing could have been solved more cleverly?
Who hopes for a corona-free vacation, must prepare possibly for a bad surprise. This is because the 3G regulation has been reintroduced in some destinations.


Photo by Tomek Baginski